Best Haircut for Your Face Shape
|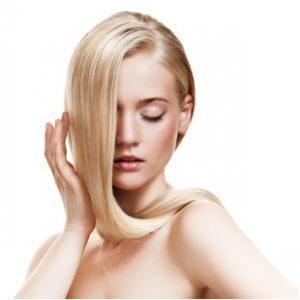 I admire women who are not afraid of trying new hair-dos and those who go for stylish cuts. However, while some women look extremely good sporting an edgy look, not everyone can pull it off. I realized that the face shape of a person really does impact how well the hairstyle will look on them. Here are the different face shapes and advised haircuts to best flatter your features!
Round faces – If you would like to add more definition to your soft round face, you would benefit from asymmetrical cuts or those that play with layers. It gives you a more defined look while remaining chic and girly at the same time. Side-swept bangs are great for such face shapes, too. Long and straight hair on the other hand could also lessen the roundness of the face that some girls have.
Long faces – Long or oval faces would benefit from having full bangs to balance the length of the face. Instead of just a straight cut, playing with more layers would help create more dimensions instead of highlighting the face length. When styling, you would benefit from having beach waves to give more volume to usually straight hair.
Square faces – To soften your angular jaw, long and layered hairstyles work great. Styling your hair in curls also gives you a more girly appeal. Cutting about two inches underneath your chin but just right about your shoulders can also show off a softer frame for your angular jaw line.
Heart-shaped faces – Long and side-swept bangs over short, full bangs work great for heart-shaped faces. Usually, heart-shaped faces come with rather pointy chins, and balancing it with a length of hair—which in this case would be your bangs—can help soften your look. Pixie cuts would work well for those with rounder heart-shaped faces. Chin-length cuts, whether wavy or straight, would positively accentuate this face shape as well.
Small faces – Pixie cuts and other extremely short hairstyles would look great on those who have small faces. Instead of making your face look smaller by having a whole lot of hair covering it, let your face breathe some more! I find that pixie cuts in particular work for those who have button noses, high cheekbones, and an overall small-sized face.
Consider these hairstyles and have a blast with your next stylish look!