Chic Summer Up-Dos
|
Summer is great for many reasons, but one reason it is not is that it can seriously mess with your hair game. A major annoyance that comes with the heat and humidity is dealing with your hair—especially if you have long or thick hair. The frizz, the sweat, the fact that no hair product can contend with the weather and no matter how hard you try your hair just turns into a ball of fuzz by the end of the day (I have thick, frizzy hair, so I have some feelings about summer). Up-dos can often look frumpy, especially when you put it up halfway through the day out of frustration. That's why we've compiled these easy to do up-dos with staying power—so you don't have to sacrifice style just because Mother Nature doesn't agree with your hairstyle.
Braids
Braids are your friend during the summer, especially if you have long hair! Get creative and switch up styles with French braids, fishtails, braided headbands, and if that's still too hot, or you get bored, try my favorite look—the braided bun! Just braid your hair into one braid, twist your hair around the base of the braid, tuck the end under, and bobby pin it into place! It's super easy, very feminine and very refreshing in the heat!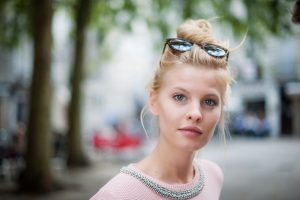 Topknots
Topknots are super in right now. For the summer, I prefer the messy look. The simplest way to do a topknot is to start off with a sleek, high ponytail. After you have your pony in place, split the hair into two parts and, starting at the base of the pony, wrap one part around. Gently tease the other part, and wrap it around in the opposite direction and use bobby pins to secure it in place. Gently pull at some parts of the knot to get your desired amount of messiness, then hairspray it all into place! If you want a more put-together look, do the sock bun, where you roll your hair around a doughnut-shaped sock or bun foam and bobby pin all the hair together at the base once you're done rolling.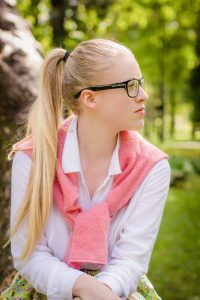 Ponytail
Never underestimate the power of a high, slicked back ponytail. This super sleek look keeps the hair off the back of your neck and off your face, leaving you free to enjoy the sun without a warm blanket of hair to overheat your face. It's perfect for professional settings, so if you have an important meeting or interview, this looks is for you. Gel your hair back in place and run a straightener through your pony—it's that simple. For added flair add a cute headband to make sure the hair stays back in place.