Easy 2014 Runway Hairstyles to Copy
|
Here are the easiest 2014 runway hairstyles to copy. You will need little effort for a great result. No help from hairstylists.
1.  Valentino's Bubble-Like Pony
If your hair is not too long, you may use extensions and create length. Go for a low ponytail hairstyle. Get inspired by Guido Palau's hairstyle and apply elastics on each section of your ponytail. Then tease each part and apply hairspray. It is one of the easy 2014 runway hairstyles to copy.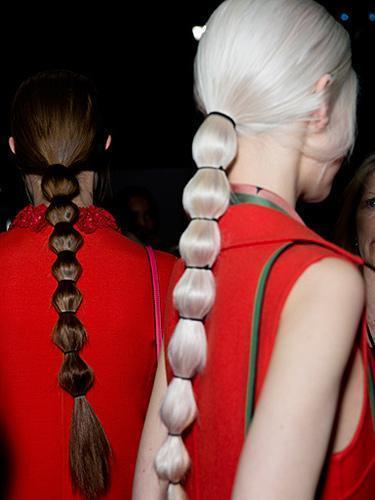 2.  Marchesa's Celestial Knot Hairstyle
To copy this easy runway hairstyle, provide your hair with texture, using a Sea Salt Spray. Then create a high ponytail hairstyle and after twisting, get a celestial knot hairstyle. Use bobby pins to make your hairstyle stay in place. Get inspired by Mark Hampton's created look and leave some wisps out.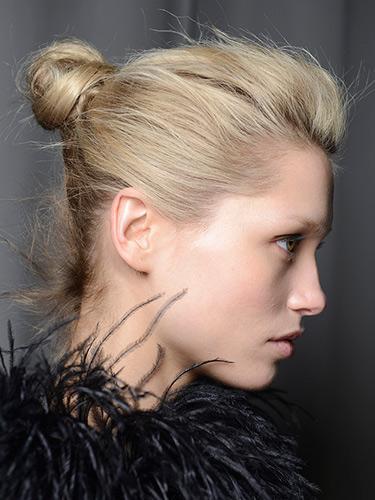 3.  Badgley Mischka's Hidden Braid
Copy an easy hairstyle, offered by Peter Gray and create a hidden braid with some hair at the back part of your head. Then take two hairpieces from each side, bring them back and tie. Secure it with the hidden braid and apply hairspray.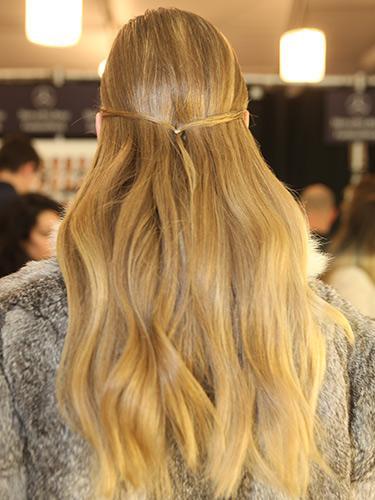 4.  Matthew Williamson's Ponytail Hairstyle
The famous stylist Mark Hampton went for one of the easy 2014 runway hairstyles. He used a styling cream at Matthew Williamson's tresses. Mark Hampton made her hair straight and middle-sectioned it. Then he used a band to tie the low pony and rolled it several times. For a final look, he applied Gloss Serum.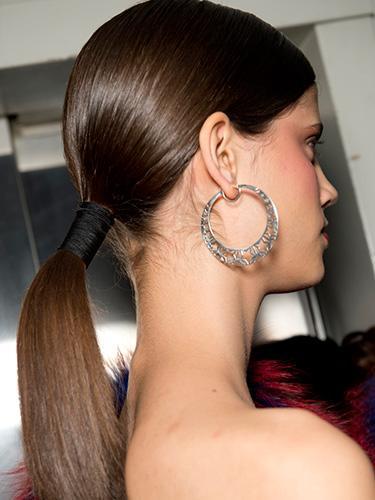 5.  Missoni's One-Sided Topknot
Modernize your topknot hairstyle by bringing it to one side. Dry your hair with a blow dryer and middle-section. Create a loose knot and sweep it to one side. Use a hairspray to give your hair texture. Get inspired by Missoni's 2014 runway hairstyle, created by Eugene Souleiman.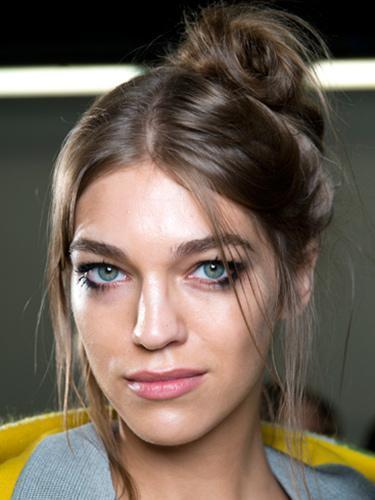 6.  Marc by Marc Jacobs' Pigtail Braid Hairstyle
Tight braids are among the easy 2014 runway hairstyles worth copying. Apply dry shampoo on your tresses and create two pigtail braids. Decorate your hairstyle with a headband in a black tone.
Thus, opt for these easy 2014 runway hairstyles and copy them.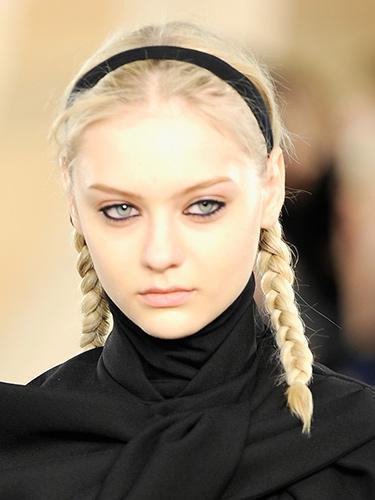 See also: Simple, yet Chic Hairstyles for 2014
Tips to Smooth Hair Without Overstyling