Gorgeous Hairstyles to Wear Under a Hat
|
Berets, caps, beanies, trappers, fedoras, cloches…Hats are probably one of our favorite head accessories. They keep us warm, they're trendy, they save bad hair days, etc. But what about hat hair? Does it always have to be flat when we take our hats off? No, it does not. We are going to present you some of the most gorgeous hairstyles to wear under a hat. Stay put!
Knit Headband
This may sound strange, but for this hairstyle the dirtier the hair the better! Start off by forming a high ponytail behind the back of your head. Take out a strand of hair and roll it around the base of the ponytail hiding the elastic. Tease the hair, making it as messy as possible! Create a high rolled puff, securing it with U-shaped pins. Add the knit headband. Efforts? Minimal. Volume? Yes. Gorgeous? Hell yes!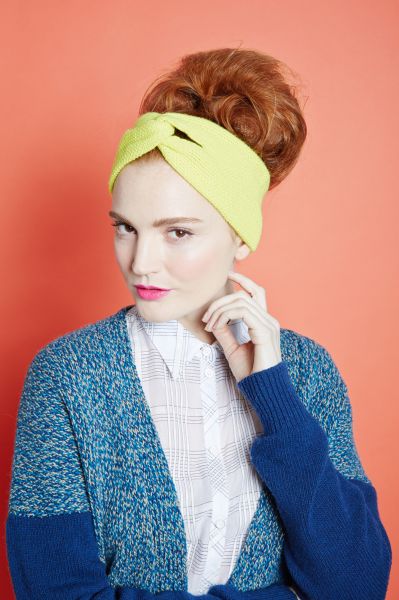 Beanie
You can wear your beanie over messy hair, over iron-flattened hair or over braided hair! Yes, wearing a beanie over braids is classic. Create two loose low ponytails on either side. Again, hide the elastic with some strand of hair. Tease the hair. Start braiding loosely. With your fingers, try to loosen up the braid even more, giving it a bigger texture. Pull on your beanie. Said and done!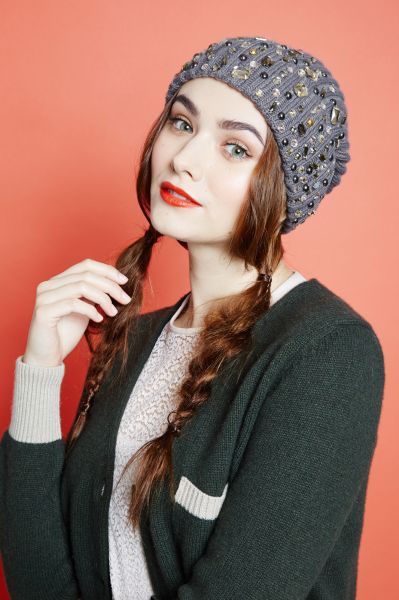 Baseball Cap
Baseball cap doesn't always have to be sporty. It can be worn with a knit jacket or a sweater. If you are wondering what hairstyle will look gorgeous under a baseball hat, let us tell you: good, old braids! We start by parting our hair on the side and taking a small amount of hair, create a fishtail braid (or 2-3, as many as you want). Make a low side ponytail and start braiding separating the hair into 4 sections.  Secure the end with elastic and try loosening up the braid with your fingers. Now add the baseball cap you love so much!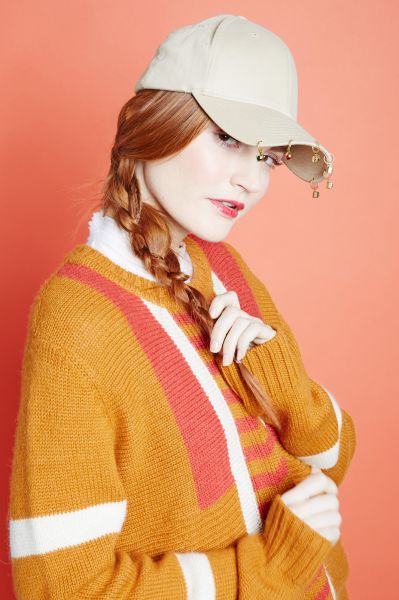 Trapper Hat
Trapper hats are our favorite! If they are one of your favorites too, then keep on reading to see what hair looks best under trapper hats. First, section your hair horizontally, separating a little hair on the bottom. With a flat-iron, start twisting the middle part of the hair you separated. This way we have the upper part and the lower strands of hair straight.  A little hairspray, tousling and we are done!
There are so many types of hats and hairstyles that we can't even manage to start describing! We hope that the 4 hairstyles described above will make your what-do-I-do-with-my-hair days more pleasant!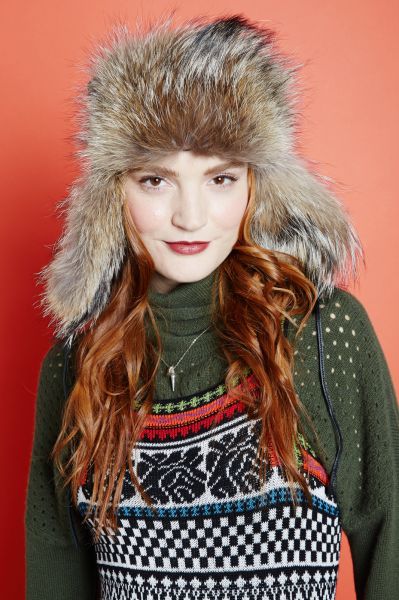 Images: refinery29.com
See also: 7 Styles of Hats and 7 Ways to Wear Them