How to Color Your Own Hair At Home
|
Coloring your hair at the salons may be too expensive for you, that's why you try to do it at home. However, the result isn't satisfying. Consider these effective tips on how to color your own hair at home. They are effortless and quick. 
Don't Wash Your Hair with Shampoo First
Probably, you don't know that your hair shouldn't be clean when you go for coloring. Even the professional hairdressers don't recommend washing your hair prior hair dying. While shampooing, your hair will get rid of its natural oil, thus, you had better skip it before the dying process. The color will fade in a few days, as well.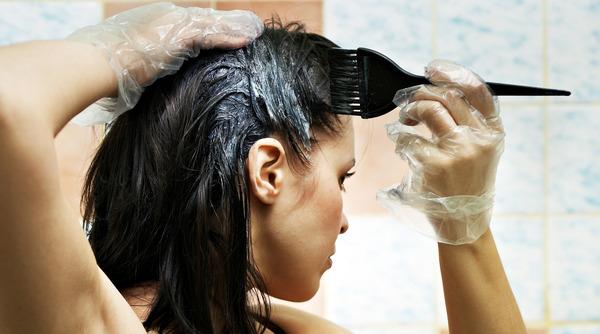 Consider the Instructions
You may consider that there is no necessity to pass through the instructions once more, as you have colored your own hair at home for many times. However, you are advised to pay much attention to the instructions, as there may appear some changes.
Dye Your Hair in Several Tones Different
You are not recommended changing your blonde tresses into a dark shade at home. Go for several tones different, no matter whether you change your hair into a light or deep shade. For a complete change, you had better ask a professional for help.
Consider the Length and Fullness of Your Hair
Taking into account the length and fullness of your hair, you will be able to properly color your own hair at home. If your hair is too long or thick, you should purchase two bottles of hair dye. Besides, you may keep it for the next dying. With two bottles, all your hair will be dyed.
Consider the Dye Type
Find out whether you want the dye to remain for a long time or just fade after several washes. Pay attention to its formula and then go for the dying process.
Apply Comb to Divide Your Tresses
Using a comb is a necessary tip while coloring your own hair at home. To achieve an equal level, you will need a comb and clips. They will help you to divide your tresses. First, opt for the bottom layers and then go to the roots and the tips.
Go for Your Friend's Help
Your friend may help you to dye your hair, especially at the back part. The color will be equal on all your hair.
Create your beautiful hair tone with these tricks, which will show how to color your own hair at home.
See also: Tips to Smooth Hair Without Overstyling