New Braiding Techniques: The Braided Beret Tutorial
|
Braided beret hairstyles haven't been with us for that long, but today they are probably one of the most interesting and gorgeous hairstyles around. The hairstyle was popular among Odile Gilbert models during the show of Creatures of the Wind, where the hairstyle itself was performing a role of an accessory. If you love this hairstyle as much as we do, and can't wait to try it for yourself, then follow our easy step-by-step guide to achieve this amazingly gorgeous hairstyle (believe us, it's not as complicated as it may look).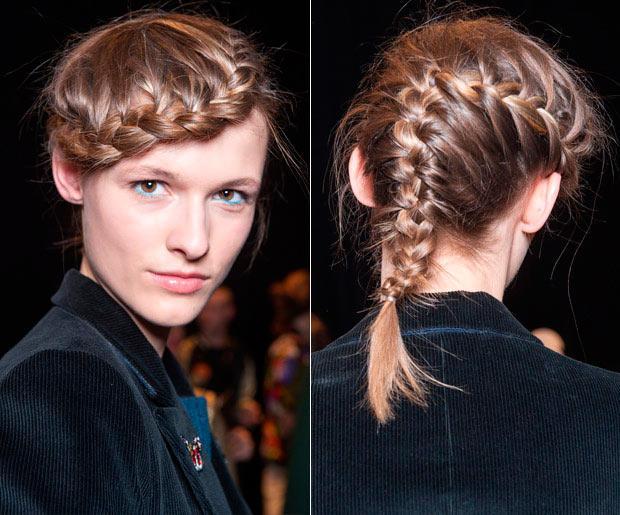 The Steps
Step 1: Apply mousse to your damp hair and part your hair on the right side.
Step 2: To give your hair more volume, apply a lifting product to the roots of your hair and blow dry them using your fingers.
Step 3: To make your hair softer and shinier, apply a little bit of hair balm.
Step 4: Taking a few strands of hair from where you have created the part, start braiding your hair that will go downward your face all the way to the back of your head. Secure the end with an elastic band. To add more texture to the braid, you can also use hair extensions of a little lighter shade.
Step 5: Try to give your hair a little bit of messy look by roughing it up with your fingers.
Step 6: To be sure that the hairstyle lasts during the whole day, apply a little bit of hairspray.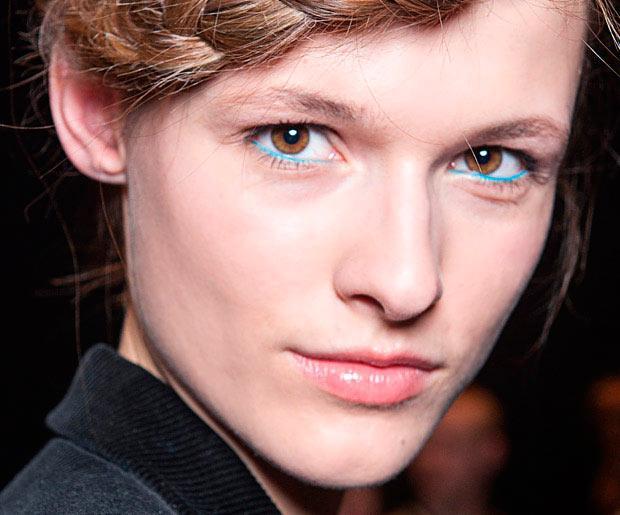 If you are looking for makeup that will go with this hairstyle, take a notice of the following tips. To create makeup for the braided beret hairstyle, first apply a moisturizing cream (preferably a tinted moisturizer) to give your face a refreshed, well-rested look. Brush your eyebrows upward; apply dark mascara to make your eyes even more expressive. Use a pink glossy lipstick on your lips.