No-Shampoo Method – How Do You Do It?
|
We've all heard it before—washing your hair everyday isn't actually good for you and doing this will only strip your hair of its natural moisture and oils. If you want to keep your hair in good condition and far from being dry and brittle, you may want to consider going "no poo" or no shampoo. You may think it's strange—I did initially, but I've heard some friends talk about it, and here's what I learned about it that may help you out:
• Note that the no-shampoo method would need 2-4 weeks so that your hair can adjust. As preparation, use a sulfate shampoo to remove any residual products from your hair, and trim your hair so you won't get split ends.
• While your hair is adjusting to it, your hair may look and feel weird but remember that this is a long-term project, so this will take time.
• Think of which shampoo replacement you will be using. You can use home remedies such as lemon juice combined with your conditioner, apple cider vinegar with water, or a tablespoon of baking soda with a cup of warm water.
• Remember to condition your hair every other day and instead of just focusing on the length of your hair, massage your selected conditioner into your scalp to loosen dandruff and dirt too. Rinse thoroughly.
• If you are already using baking soda or apple cider for your hair, you don't need to use a moisturizing conditioner.
• Use a wide-toothed comb to distribute the product and allow your conditioner to sit in your hair for a few minutes.
• Rinse your hair thoroughly, and use cold water to reduce frizz and make your hair shinier.
Reminders When Going No Poo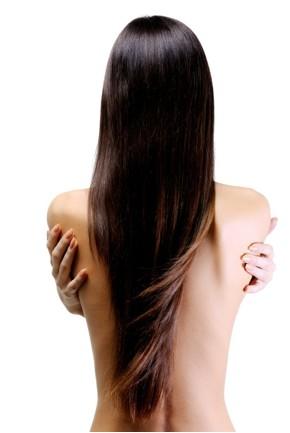 Be particular with the products you use and avoid hair sprays, waxes, and products with the suffixes "-conol," "-xane," or "-cone" in them. You can use some gel or mousse for styling your hair especially if you have curly hair. You can simply allow straight hair to dry and comb it when most of the moisture is gone. Allow your hair to adjust to this routine and you'll see the great effects of going natural on your hair!