Runway Inspired Hairstyles for Spring 2014
|
New year, new you! If you are tired of wearing your hair the same way all the time, then time for change has arrived! We are going to present the most gorgeous runaway inspired hairstyles for Spring 2014. We hope, no, we believe that runway looks from Dolce & Gabbana, Diane von Furstenberg, Nina Ricci and Oscar de la Renta are exactly what you are looking for. Ladies, get your curling irons, blow-driers and pins! It's time for a total makeover.
Dolce & Gabbana, Braids and Flowers
According to Guido Palau, Redken Creative Consultant, "this is a very wearable style that happens to be extremely pretty." To create the look, start by dampening your hair with a volume spray, then blow-drying it, using a diffuser to give the hair a little volume. Using a curling iron make soft curls along the entire hairline. After applying a dry shampoo, try separating the curls with your fingers. Part your hair in the center in first 2 inches and leaving the rest loose and pull it toward the nape of your neck and pin it. Loosely braid the rest of the hair, make a flat chignon and pin it. Add head accessories for a more vintage look.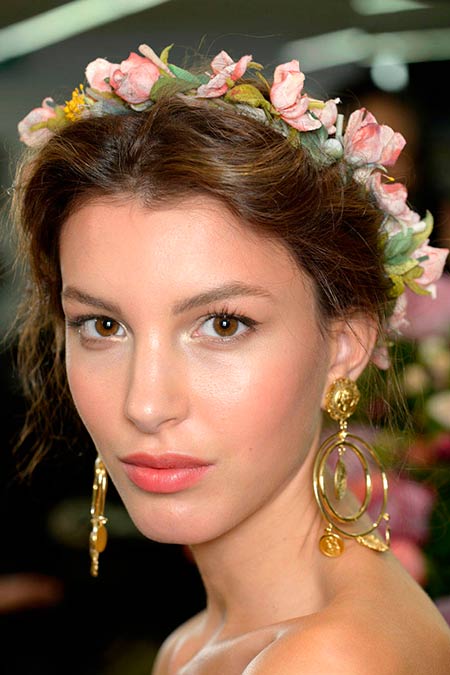 Nina Ricci, Good Old Ponytail
We all rely on a ponytail at one time or another. This is probably the simplest and at the same time, the most feminine form of ponytail. If you have curly or thick hair, try dampening it with a bit of straightening lotion. Blow-dry it. Part the hair in the center and tie it at the nape of your neck. Take some strands of hair from the front and let them hang loosely framing your face.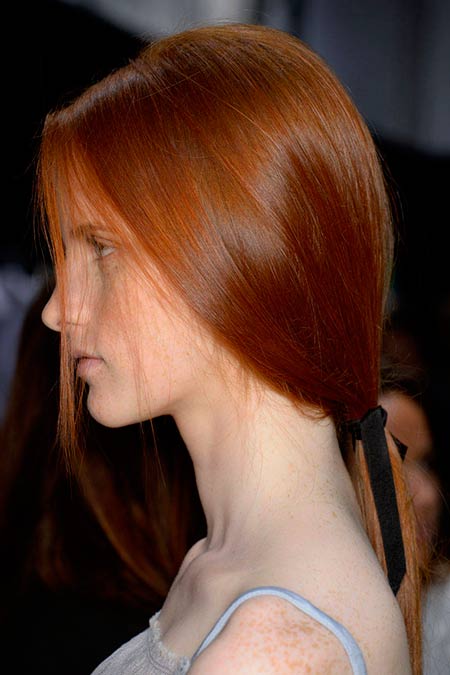 Diane von Furstenberg, Wild and Free
If you feel like just wearing your hair down, you should totally go for this look. First blow-dry your hair with mousse using a round brush. Give your hair soft waves using a straightening iron. Part your hair (in the center, or on either side). Placing the straightening iron on eye level, go down the in a zigzag shape motion.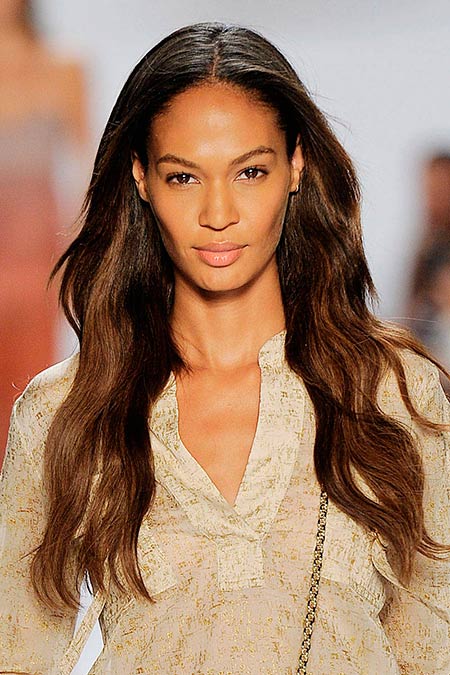 Oscar de la Renta, Classic Chignon
Chignons never get old. Why? Because they are elegant and eye-catching! This particular braided chignon will look best on second-¬day hair. But if you have just washed your hair, try blow-drying it with a volumizing lotion. Part your hair in the center and secure each part with a bobby pin. This way it will be easier to braid. To get the cornrow braid we want, start braiding your hair from the crown of your head. Cornrow braid is not the same as French braid. To get a cornrow braid, you need to add half-inch sections of hair from each side of your head when you bring in the next section to the middle. When you are done braiding the hair, twist it up and secure it with pins. We know it looks complicated. And it really kind of is! But practice will make it perfect, trust us.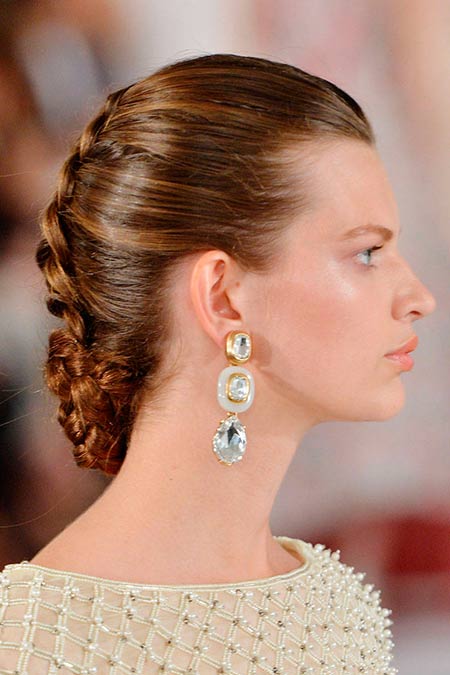 Rebecca Minkoff, Braided Crown
To get this "sexy tomboy look" (this is what Rebecca herself calls it), we need to create a messy side part to the center of the nape and secure the parts with clips. Make another zigzag section behind the ear with the heavier side of the part. Form a ponytail in each section and braid them. Adjust the braids using an elastic band and rotated them around securing them with bobby pins. Romantic.
As you can see, you have got at least 5 fabulous options to choose from. Choose any of these gorgeous hairstyles and become the star of the show!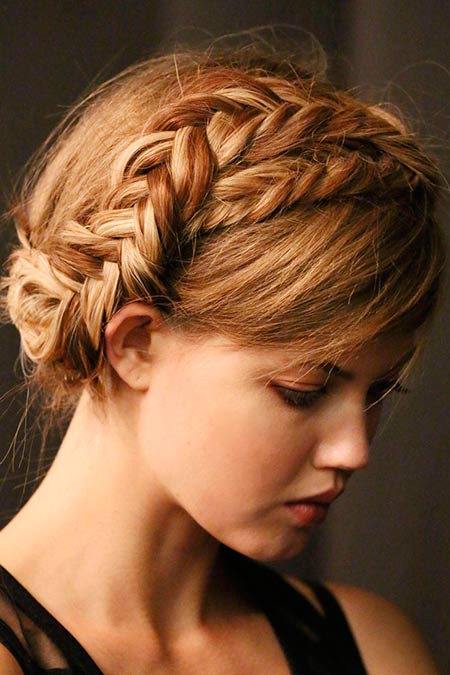 See also: Flirty Women Hairstyles for Long Hair