Spring 2014 Couture Best Hairstyles to Copycat
|
We should admit that we witnessed some of the most bizarre but, at the same time, the most amazing hairstyles during spring 2014 couture. If you are not familiar with the looks presented in Haute Couture fashion week in Paris, you totally should be! Here we have tried to choose and analyze some of the best hairstyles at the event.
Schiaparelli's spring couture show
Fluffy Ginger Hair: Is this look even real? Ginger fluffy hair, which would make Merida from "Brave" jealous, combined with dark red lips gets a big A+ from us.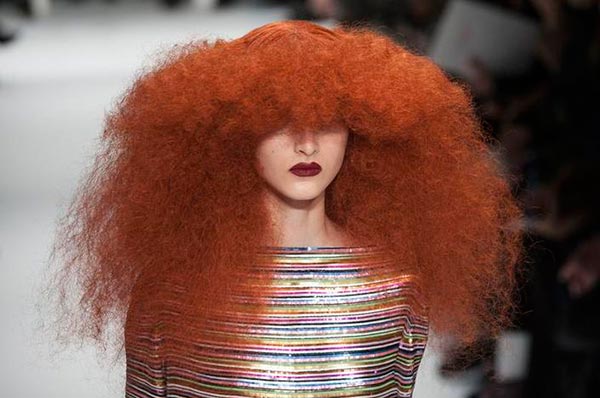 Rainbow Hair: Looks like Schiaparelli likes to play with colors, this time with shades of red, blue and white. Yes, we too are wondering whether this was some kind of tribute to the country the event was taking place in.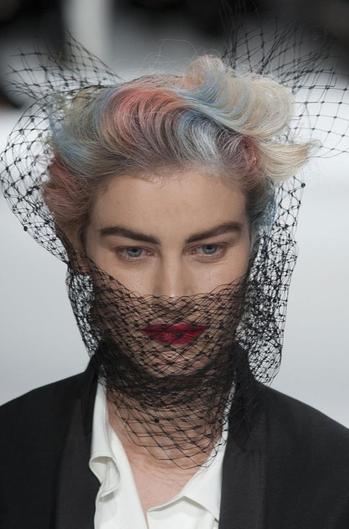 Alexandre Vauthier spring couture show
Slick hair: Slicked hair is elegant and strict, and it is, in fact, very "modely". Combine it with red lipstick and dark eyeshadow to add more strictness to the look.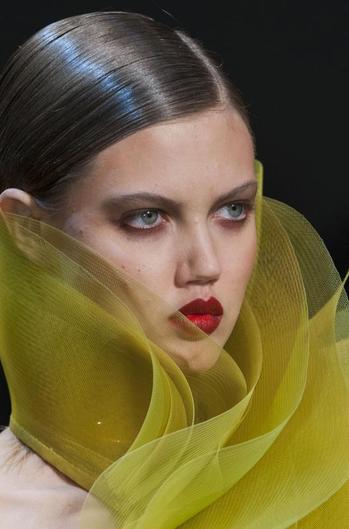 Maison Anoufa spring couture show
White-streaked hair: At Maison Anoufa catwalk, the models strolled down with high ponytails that had white streaks of hair in them. Small heart shapes painted in the center of their lips complemented the look.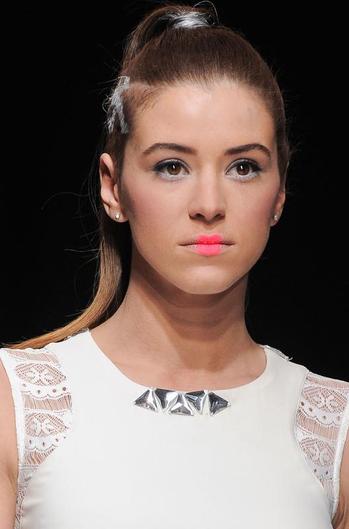 Alexis Mabille spring couture show
Feeling all "butterfly-y": How about adding some white butterflies to simple buns? Looks like Alexis Mabille show models didn't mind the idea at all.  Looks pretty dreamy and eye-catching to us!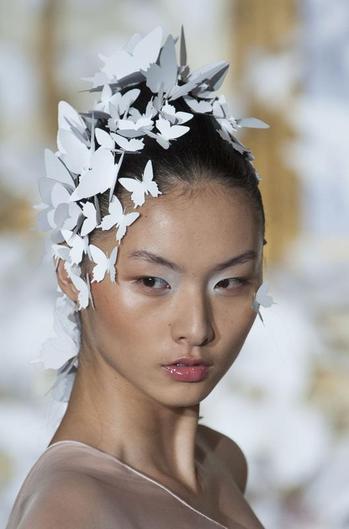 Chanel spring couture show
Headbands of hair: Okay, we have seen butterflies on heads, now it's time to check out the "hair headbands" Chanel models wore on their heads while walking down the catwalk. Black eyeliner along the upper eyelid, glittery lines under the eyes and pale lips made the look even more bizarre and memorable.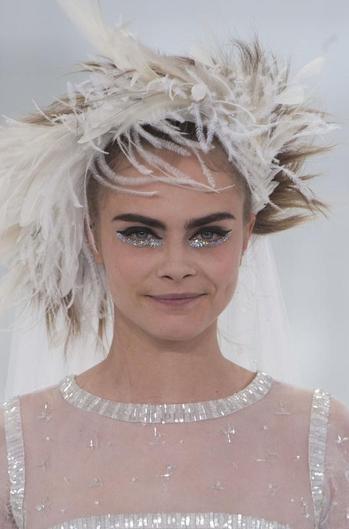 See also: Stylish and Easy Hairstyles for New Moms
The Low Ponytail Trend for 2014