Beauty Tips on How to Make Eyelashes Grow
|
We all know mascaras can make our lashes look longer. But did you know you could make your eyelashes grow naturally with the help of some tried and tested techniques? No? Well, we are going to share some secrets with you (only if you promise to tell no one!).
Secret #1: Brush your eyelashes
If your response to our first secret was something like "Who brushes their eyelashes?" let us tell you: you were not the only one to think that! Brushing your lashes sounds strange, we'll give you that. But it can be very helpful. Why else would they make small little combs just for your lashes?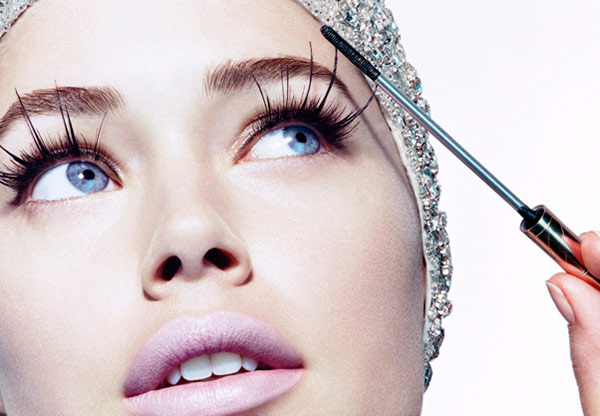 Secret #2: Use Vaseline
Applying a small amount of Vaseline to your eyelids before going to bed can make them grow faster. The results may not be immediately apparent, but this will work in the long run.
Secret #3: Try lash accelerator
No, lash accelerator is not some kind of device that will make your lashes grow with a click of a button. It is actually…a type of mascara! And it really does work! Try it for yourself and you'll see.
Secret #4: Use olive oil
Try adding a drop of olive oil to your lids before going to bed and let them absorb all the necessary vitamins and minerals olive oil can give them. You will be amazed by the result.
Secret #5: Massage your eyelids
At times when you rub your eyes, a few lashes fall out. Massaging your eyelids can stimulate the hair follicles and help to grow stronger and longer lashes.
Secret #6: Use lengthening mascara
Well, this one is probably not much of a secret, but it's something, which is sure to work even when some of the above mentioned tips and techniques fail.
These were just some of the many things you can do to have longer eyelashes. Other things you can do to get the eyelashes you dream of, include eating the right things (vegetable and fruits, and no fats, please?!), taking biotin once in a while, not pulling on the lashes, etc.
See also: The Best Eyebrow Shape for Your Face
How to Get the Perfect Bold Brow Look