Common Eyeliner Mistakes We All Make
|
Eyeliners accentuate our eyelashes, define our eyes and make them more dramatic, vivid and eye-catching. Applying eyeliner may seem like a pretty easy process, but applying it properly may not be as easy. This is why eyeliner mistakes are very common. Let's look at some of the most widespread ones.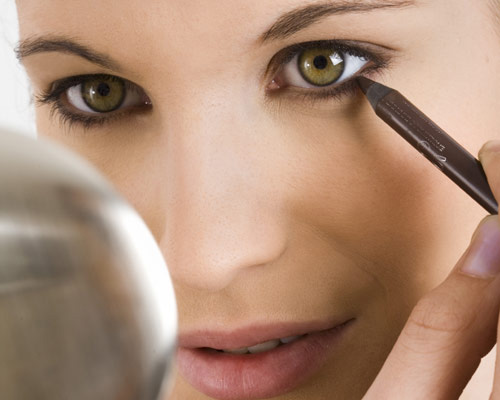 Making the lower lash line too dark
If you are lining both your upper and lower lashes, dark colors can make your eyes look smaller, whereas a light colored eyeliner will add depth to lashes and make them appear thicker. Besides, eyeliner is supposed to support your makeup, not overwhelm it. Generally, it's suggested to use shades of dark brown, gray, or black for the upper lid and a softer color for the lower lash line.
Smudged pencil eyeliner
When your eyeliner gets smudged…let's just say it's not a very pretty sight. To avoid smudged eyeliner, try applying a small amount of powder over the liner.
Drawing uneven lines
Mastering the skill of perfect lines can take some time. The best way to get the straightest lines possible is to create small dots with eyeliner on the base of the lashes and then connect them with straight lines.
Lining on the teardrop area
Applying eyeliner to the teardrop is bad on two accounts. First, it creates more bacteria. Second, the eyeliner is likely to get smudged faster and goop up into the corner of the eye.
Applying eyeliner after you've applied your mascara
The lash lines are more visible without mascara which makes it easier to apply eyeliner more accurately. Also, if you apply mascara after you have applied eyeliner, chances are you will not overdo it, because you will already feel how much is needed to complete the look and add definition and depth to it.
See also: 10 Sizzling Eyeliner Looks Straight From Pinterest
Makeup Mistakes to Avoid That Actually Make You Look Older