Contouring: Your Way to a Slimmer Face
|
Makeup can really make a huge difference when it comes to your look! You can do subtle enhancements or bold makeup choices and it can make or break the look you are going for. One trick I've tried which I believe works wonders for that natural yet more defined look is contouring.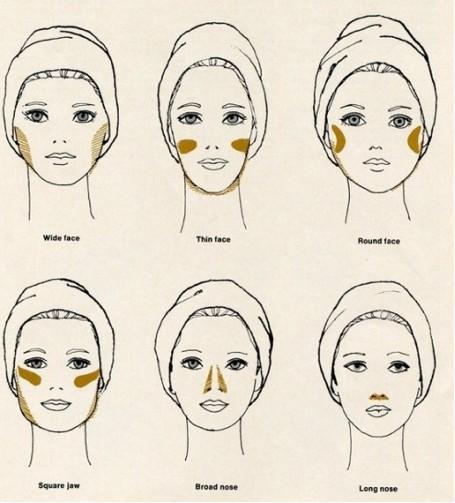 Contouring mainly makes use of bronzer to give your face the desired "shape" you want. Think of it as eye shadow for the face where you can create more depth and kind of "sculpt" your face with just a few brush strokes. Bronzers can be used even more effectively with highlighters to help make the other parts of your face pop up. Here are some of the basic contouring tips you can try:
Cheeks – Instead of placing the product—in this case, your bronzer, onto the apples of your cheeks like you would when using a blush, place it on the hollows of your cheeks. Make a fish face or suck in the sides of your cheeks to see the hollows, and swipe some of the bronzer there. Start from near your temples to the side of your lips.
Nose – Accentuate your nose by taking some of the bronzer with a small flat brush or the tips of your index finger and thumb. Draw phantom lines on the sides of your nose bridge and blend it out. This makes your nose look thinner.
Forehead – Place some of the bronzer close to your hairline, but keep it minimal. Remember to blend everything out and avoid harsh lines.
Highlighter – You can use the highlighter underneath your eyes and on the apples of your cheeks to make it pop out more. Placing some underneath the outer edges of your eyebrows would also help. Placing a thin amount on the very bridge of your nose would also make it look more defined.
The tools you need are simple. You can use a blush brush for the bronzer, your eye shadow flat brush for the nose contouring, and some fluffy brushes for blending out the harsh edges. The key is to blend everything out smoothly and you won't look like you've overdone this facial slimming trick using makeup!