Eyeliner Tips for Blue Eyes
|
If you have blue eyes, then you are blessed, as there are various ways of making them outstanding. To achieve a dreaming look, there exist several eyeliner tips for blue eyes. They will help your blue eyes shine bright like diamonds.
Apply Dark Shades to Make Your Blue Eyes Outstanding
Applying dark shades such as brown and black, you will emphasize your eye color. The eyeliner in a deep blue shade will look great with your navy blue eyes. Consider that you should apply the same eyeliner shade on your upper and lower eyelids. For a perfect look, go for a black shadow.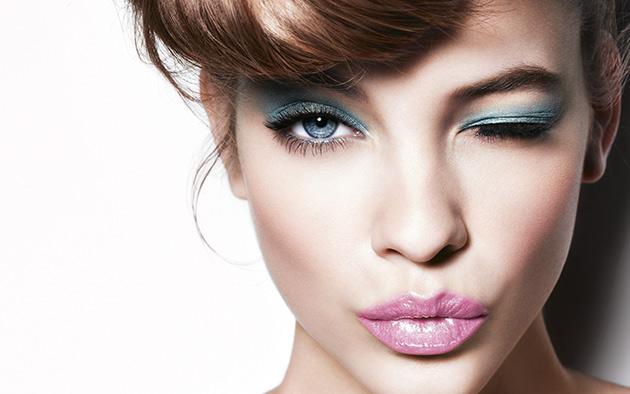 Don't Apply Excessive Eyeliner
Skipping excessive eyeliner is one of the eyeliner tips for blue eyes. Your eyes will look tempting without too much eyeliner. Just apply light eyeliner on your lower eyelid and let your blue eyes sparkle.
Pair the Shadow with Your Eyeliner
For an alluring look, you should consider another eyeliner tip for blue eyes and pair the shadow with your eyeliner. Your eyeliner should be a complementary makeup and should aid your eyes to look astounding. In case of applying shadow in a deep blue shade, you should line your eyes with the same tone. However, you had better give much preference to brown and black eyeliners.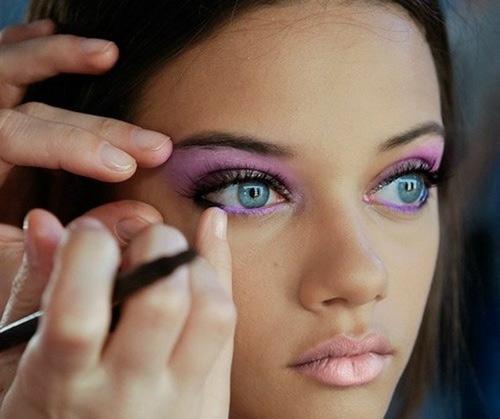 Create Smokey Eye Makeup
Smokey eye makeup is an ideal choice for blue-eyed women. It's quite easy to create this look. However, you will need a little practice to achieve fabulous results. The advantage of this makeup is that you will highlight your eyes instead of the eyeliner.
Skip Lining the Inner Eyelids
One of the eyeliner tips for blue eyes requires not lining your inner lids. It will diminish the size of your eyes. Thus, before applying the liner on your inner lids, you had better think a little.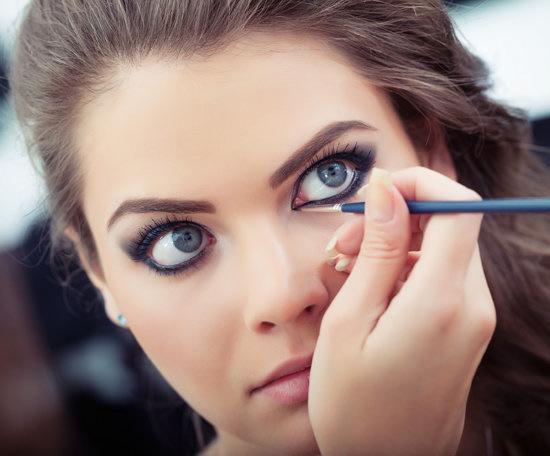 Just Apply Eyeliner
The beautiful color of your eyes will be noticed even without any eye makeup, you may just apply eyeliner. Consider that dark eyeliners will look amazing, especially if you pair them with your clothes.
Remove Eyeliner
Removing eyeliner is one of the essential steps you should carry out before sleeping. Otherwise, your eyes will ache. Spend a few minutes on removing your eye makeup and have fresh and gorgeous skin in the morning. Emphasize your blue eyes with these simple eyeliner tips!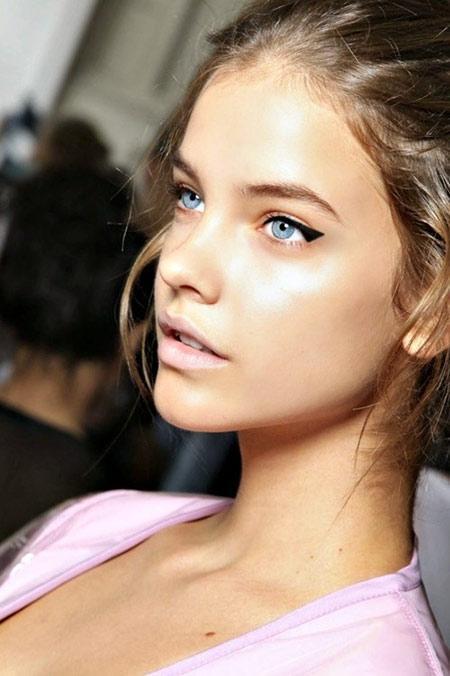 See also: Makeup Tips for Small Eyes
10 Easy Ways to Make Your Eyes Look Bigger