Foundation Tips for Itchy, Dry Skin
|
Winter means cold. Cold means dry skin. Dry skin means makeup turmoil. Applying makeup to itchy, dry skin sometimes may be quite challenging. The difficulty, in fact, lies in the fact that makeup on dry skin can highlight all the flaws on the skin and emphasize every wrinkle on your skin. The application of makeup foundation can also be quite difficult, because lots of time is needed to ensure that it is applied evenly and the boundaries of application are not visible. Feel like giving up and not using any foundation at all? Don't. We are here to help you.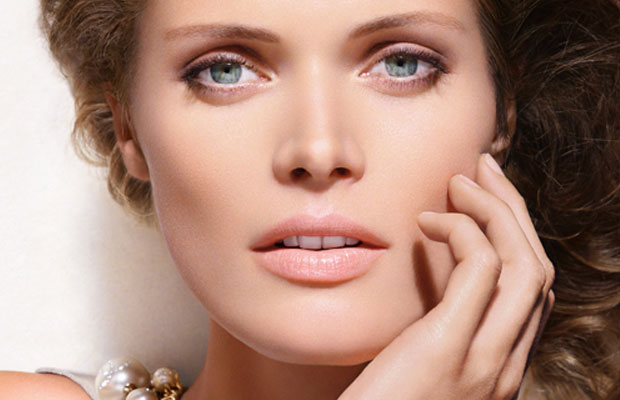 Take good care of your skin
How often do we hear, "Exfoliation will save your skin during cold winter months!" phrase? Fairly often. And it's true! Cosmetologists suggest exfoliating your skin with scrubs that have small beads in them. Massaging your face with these beads will help to get rid of the layer of dead skin cells. Using exfoliator containing alpha-hydroxyl acid is also a good idea. Also, to hydrate your skin properly, use moisturizer twice a day and apply a hydrating mask to your face at night three times a week.
Find the right foundation
Before buying a new foundation, make sure you read its ingredients. Generally, it is suggested to avoid foundation which has talc as one of its ingredients. Talk has the ability to absorb moisture and that's the last thing you need with your dry skin. Instead, choose foundations with ingredients such as antioxidants, vitamins, peptides, and ceramide and you will shoot two birds with one stone: the foundation will not only hide the imperfections on your skin, but also will serve as a means of treating it.
Apply the foundation correctly
When you have moisturized your skin and you feel the flakes are not completely gone yet, try applying primer with hyaluronic acid. Apply the foundation with a flat brush, as it will make the friction minimal.
See also: Makeup Application Tips for Girls With Acne-Prone Skin
How to Make Mascara Last Longer