How to Make Mascara Last Longer
|
We all crave having thick, long lashes with a bit of curl, lashes that makes us feel we can even fly if we flick them. Mascara is our first choice for making our eyes expressive, but the effect mascara has on our eyes sometimes may wane in a matter of hours. Smeared mascara is a makeup disaster; it is as disastrous as smeared red lipstick in your teeth! But don't need to worry. There are some tried and tested techniques which will help to make your mascara appear fresh and unmarked.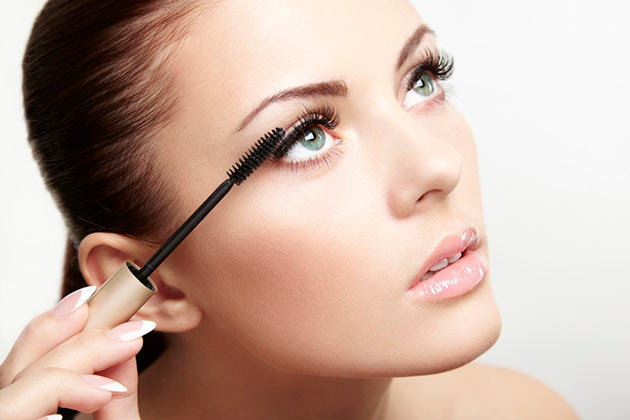 Forget about lash curlers
Lash curlers may break your eyelashes and the frequent usage of curlers can cause lash-loss.  Instead, professionals suggest using felt mascara wands.
Hydrate the Wand
Before applying the mascara, try to wet the wand with thermal water spray before dipping it back into the tube.
Use tubing mascara
Tubing mascara will help you avoid smearing as it does not rub off until you wash your face, that is to say, it will be gone when you want it to be gone (something which waterproof mascaras are supposed to do and which they sometime don't).
Try semi-permanent mascara
Now we are not going to tell you that semi-permanent mascara is exactly what you have been searching for such a long time.  Semi-permanent mascara application is done in salons and lasts about 2-3 weeks. Semi-permanent mascara is more suitable for, let's say, weddings and other events of the sort, but we feel it's a little too much for being a part of your everyday makeup as it requires special care. Also, with semi-permanent mascara, you have to avoid oily products as they may break down the glue.
Know how to apply fake eyelashes
In order for fake eyelashes not to stick out, there're some certain steps you should follow. First, make sure the lash strips are of the right size. Second, apply the strips to dry eyelids. Third, use as little glue as possible. Also, make sure to have Q-tips and cotton swabs under hand for quick fix up!
See also: How to Thicken Eyelashes for a Smashing Eye Makeup
Step-By-Step Guide to Filling In Your Eyebrows Like a Pro