How to Nail Down the "No Makeup" Look Skillfully
|
In recent years, the "no makeup" look has become very popular. If you follow celebrities in any social networking website, you sure have encountered those "no make-up" selfies of the stars. Ever wondered how they manage to look so good without makeup? Well, we did too. The thing is, "no makeup" look does require some makeup! It's because everything is done so professionally well that we can't tell! Today, we are going to share with you some secrets of rocking the "no makeup" look.
Let us tell you that having clear and healthy skin is the first "ingredient" of the "no makeup" look.  If your skin is not clear, you will not be able to hide it, that is hide it without making your face look "cakey".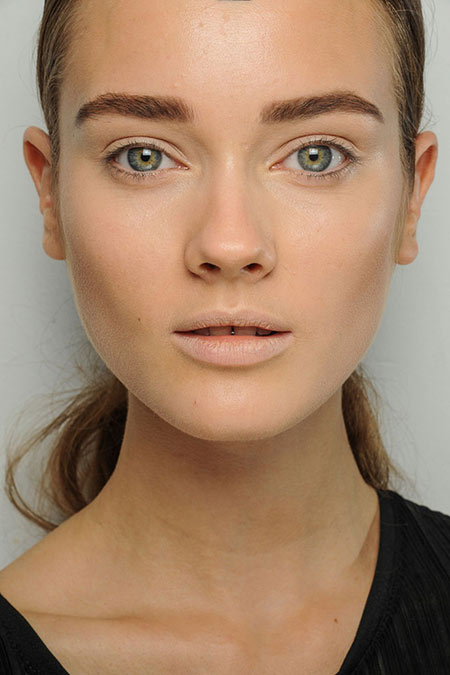 Skin
Second, finding the right foundation and tinted moisturizers! If you have an even skin, using only a tinted moisturizer will be enough. If not, then you may also need to look for liquid foundation.
Eyebrows
Using a special brow brush, brush your eyebrows to make them go in one direction. Fill in the eyebrows using a pencil or applying some powder using a brush.
Eyes
To make your eyes more expressive and eyelashes curlier, apply some mascara to both your lower and upper lashes. Be careful not to overdo it, because we are shooting for all-natural look, and too much mascara will make us look fake.
Lips
What about lips? Take a lipstick or a lip-gloss (don't use anything too glossy or shimmery), which in color is close to your skin tone and apply it to your lips.
As a final touch-up, apply a little bronzer or peach colored blush to your cheeks. Get your phone. Find a nice place to pose. Ready? Click!
See also: Winter Makeup Mistakes to Avoid