Is Wearing Blue Eyeliner Ever Okay?
|
Experimenting with different colors of makeup can really help make or break your look. With an almost endless range of colors to choose from, how do you know which colors would work great for you? One of the more challenging colors for eye makeup is blue eyeliner. Some are really against it, while some are able to wear it just fine. Here's what I think about it…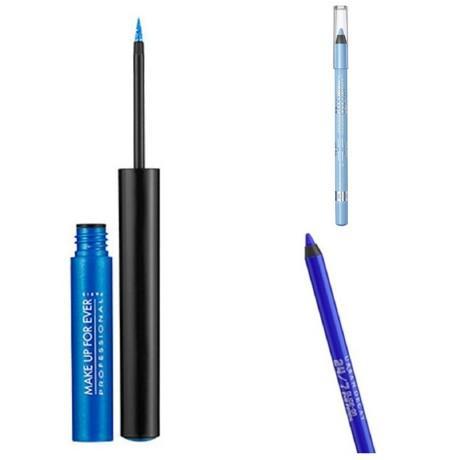 Blue eyeliner is bold and eye catching and sure, it does look great on models with their pristine and perfectly made up faces. On most people though, why does it seem like it doesn't want to fit? I think it's all a matter of knowing which shade to choose and just how much to apply.
One of the safest options if you want to rock the blue eyeliner look would be to pick a dark shade that doesn't scream retro when you apply it! You can experiment with navy blue eyeliner which is a dark and solid shade that's not too loud, nor too subtle. Applying it on the waterline of your eyes can give you that nice smoldering look!
Navy blue eyeliner is usually safe to apply for those who have darker skin tones, since it gives them that good amount of color without being too loud. You must remember not to overdo it, though. You can pair it with the smokey eye effect or with black liquid eyeliner on the lids.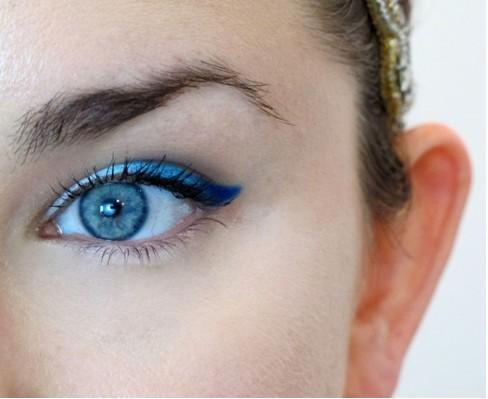 If you have blue eyes and pale complexion, you may want to steer clear of applying too much blue eyeliner. While it may help bring out the blue of your natural eye color, it may look a little too much. Unless you're going to a costume party, skip the blue eyeliner if your eyes are blue, or just apply a really moderate amount. You can even wash it out with some white eyeliner.
Women with brown and green eyes may benefit from blue eyeliner to give them that fresh look. Cobalt blue liquid eyeliner would look well with green eyes for an edgy look, and navy blue would add definition for those with brown eyes. See? It's all a matter of choosing the right colors and knowing how much to apply. I say wearing blue eyeliner is okay!