5 Makeup Tips to Make Your Lipstick Last All Day
|
Nobody likes it when after spending hours trying to apply their lipstick as perfectly as possible; it smears off in a couple of hours. Of course having a lipstick at hand for these uncomfortable moments is a good idea, but using some tips to make your lipstick last all day is an even better one. Let's check those tips out!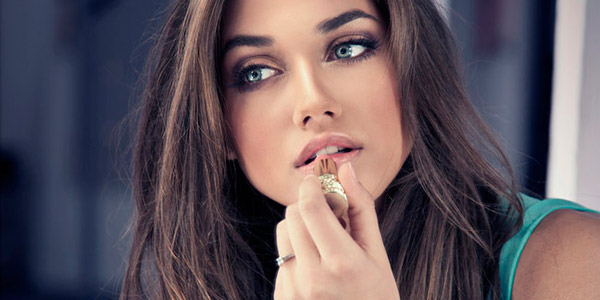 Tip #1: Avoid chapped lips
The best method to avoid cracked lips is to exfoliate them. Exfoliation removes the dead cells of your skin and creates space for new ones. Mix 1 teaspoon of granulated sugar with a half teaspoon of honey and with the help of toothbrush apply the mixture to your lips. This will moisturize and soften them.
Tip #2: Choose the right lipstick
Wear products which are waterproof and which have been specially designed to last longer.
Tip #3: Outline the lips
Use a liner which is closer in color to your natural lip color or is a little darker, and then apply the lip color you want. You can also apply the same lip liner to fill in your lips. This way you will make a good base for the lipstick you are going to apply.
Tip #4: The magic of concealer
To give your lips a clean and defined edge, outline the corners of your lips with a concealer. This tip is very handy with colors such as bright red, purple and other dark colors.
Tip #5: Remove the lipstick from the center
Using your index finger, remove the lipstick from the center of your sealed lips. That's the extra amount that was going to get smeared all over your teeth.
Now you have a pout to be proud of (and not only during the first hours of the day)!
See also: The Best Eyebrow Shape for Your Face
How to Find the Best Mascara for You