Makeup Tips for Small Eyes
|
Using the right makeup tricks when you deal with small eyes isn't the easiest thing as there is always the issue of saving your look from being overwhelming. However, there are some cool makeup tricks that work the best when it comes to enhancing small eyes and here we present them to you!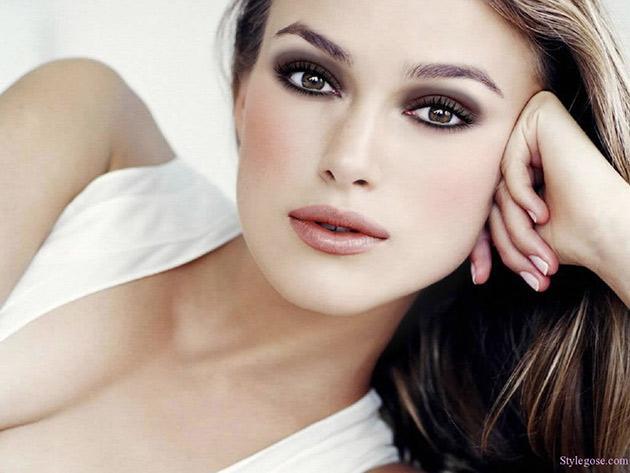 White Concealer Required
One of the most important makeup tools that you should be using if you have small eyes is white concealer, as the latter can perfectly brighten up the needed areas and make your eyes look a lot bigger than they actually are.
White Eyeliner
A popular makeup trick with guaranteed results appears to be the one of applying white eyeliner on the waterline. Try it once and you'll like the results so much that you'll include this magical trick in your makeup routine! Moreover, for better results we suggest you go ahead and apply pale pink or peachy color on your eyelids!
Dark Eyeliner
Well, understanding that you might get tired of using light tones and only we suggest you apply dark eyeliner as well every once in a while only pay attention to how you use it in order to get the desired results and perfectly embrace your eyes. The rightest way to apply it is to start drawing a thin line from the middle of your eyelashes and go thicker as you reach the corners.
Mascara
Going for more than one coat of mascara is another magical makeup trick that will perfectly embrace your eyes and help you to create the perfect makeup look!
Natural Makeup Look
Now, if you appear to be a fan of natural look, there is no need to start thinking whether it is wrong to go natural if you have small eyes or not as you can easily make your eyes pop out while perfectly maintain your natural look by simply applying shades that appear to be a bit more darker than your natural skin tone and creating the desired effects!
Eyelash Curler
Eyelash curler should become your favorite makeup tool if you want to enhance your eyes and reach the desired effects. So, make sure you curl your lashes every time before you apply mascara.
See also: 10 Easy Ways to Make Your Eyes Look Bigger
How to Thicken Eyelashes for a Smashing Eye Makeup