How To Look After Skin In Pregnancy
|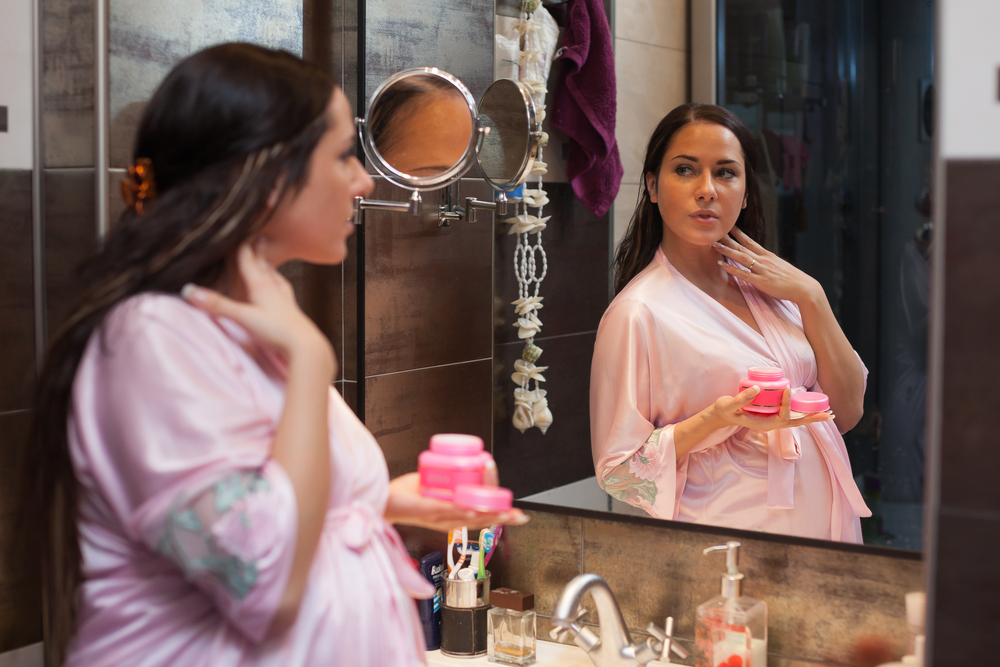 Although pregnancy comes with constant hormone changes, weight gain and body aches it also brings blessings in disguise in the form of thickening hair and a natural blush! Make the most of these changes with our tips on how to manage your skin and hair with pregnancy-safe products.
If you want to maintain that natural glow and thickness of your mane that many expectant mothers get in their second and third trimester after the nausea calms down, then stick to regular intake of your pregnancy vitamins and a healthy diet. Ensure that you prioritize your water intake too as this will reflect on your skin giving a much healthier and softer complexion.
Unfortunately, elevated levels of hormones in pregnancy can also multiply pigmentation cells in the skin, as your skin sensitivity grows a sensible daily skin care routine is advised by many dermatologists. Aim to start with a gentle cleanser for sensitive skin to avoid any adverse reactions from stronger products, washing your face more than twice a day is not recommended as it can lead to over-dryness of the skin.  Follow with a minimum of SPF-15 moisturizer, regardless of whether it is sunny or raining outside, as sunscreen can help reduce the chance or skin discolouration in pregnancy.
As your baby bump grows, it can possibly result in noticeable stretch marks on your bust, abdomen and also your hips. Stretch marks are perfectly normal and an unavoidable part of pregnancy for many women, however, one of the most effective methods of fading them is with a regular massage of cocoa butter throughout and post-pregnancy. Not only does cocoa butter help to fade skin blemishes but it will also assist with any itching on stretched skin.
You should also aim to add in a regular scalp massage with an organic oil of your choice to stimulate blood circulation and for a chance to relax. Make the most of how your hair and skin behave in pregnancy but remember to choose products which are safe when in contact with you and your growing baby.