The New "Bloody" Treatment that has Women Everywhere Wanting to Know More
|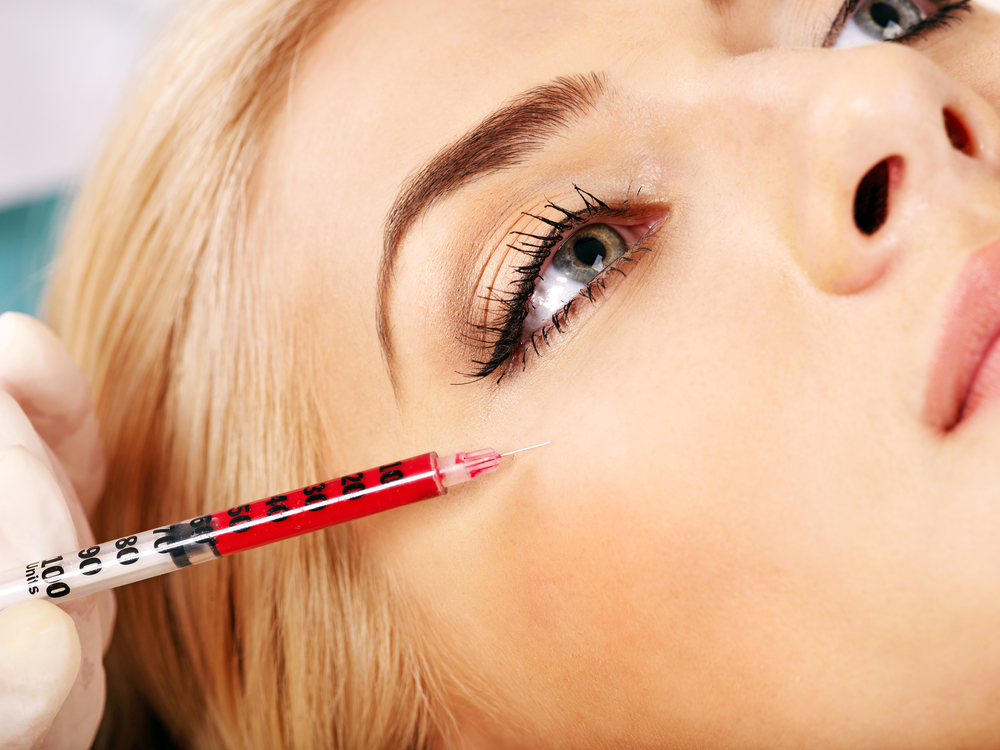 Many beauty-obsessed women are flocking to their dermatologist's office or medical spa in search of the latest facial that Kim Kardashian has helped make popular with a selfie of her blood-splattered face in the name of beauty.
The Vampire Facelift is a state-of-the-art treatment that is used to smooth out lines and wrinkles and help a slew of other skin issues…and many doctors and skincare practitioners have taken note. This minimally-invasive treatment uses your own blood (well, technically the platelet-rich plasma, or PRP, produced from a vial of your own blood that is spun through a centrifuge) for rejuvenating the skin.
The treatment utilizes a process called micro-needling, which involves using a pen-like instrument with tiny needles. The device is glided over the face (don't worry, numbing agents can be applied prior to the procedure) to make microscopic punctures in the skin (think acupuncture), stimulating natural collagen production. Then, for the "vampire" portion of the treatment, your own PRP is drizzled onto the skin and massaged in. The idea is for the PRP (which contains stem cell growth factors) to seep into the punctures on the skin, for the ultimate in healing and restorative benefits. (Athletes have been using the power of PRP therapy for years to heal injuries in the hopes of helping their performance and extending their careers.)
What's more, this elite treatment is also being used as a surgery-free alternative to a breast lift and butt lift. The PRP is said to work wonders in uplifting sagging breasts and bottoms, shaping and augmenting the areas and erasing stretch marks.
On the fence? Don't let that photo of Kim K. deter you. During the micro-needling procedure, experts say there is far less or even no blood that comes to the surface.