The Truth about SPF
|
We have all heard about basic sunscreen facts, like how we need to apply it at least 15 minutes before going out into the sun to avoid sunburn and how it is good for preventing premature aging. Despite the constant repetition of these sunscreen basics, we admit that some parts of SPF use are still gray areas to us and we believe it is our duty to shed some more light into those areas.  Below are some very interesting SPF facts that we found interesting and you might find them useful as well.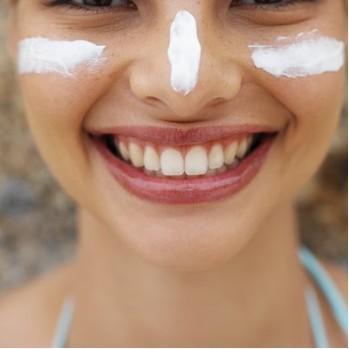 Is makeup with SPF enough? – You might think your foundation with SPF is enough protection but it really isn't. You will need to apply globs of foundation or powder to get sufficient SPF. It is still best to apply sunscreen and supplement it with SPF foundation or powder.
How often do you really need to apply? – According to experts, you need to apply a fresh layer of sunscreen every 2 hours to stay protected. It doesn't matter if you do not get in the pool; you will still need to reapply.
Should you use sunscreen indoors? – Even if you do not have plans to stay outdoors, should you still use sunscreen? The answer to that is yes. The reason for this is that UV rays aren't blocked by glass or clouds so they can affect you even when you are indoors. So if you sit near a window or are driving around the whole day, you will still need sunscreen.
Are mineral sunscreens more effective than chemical ones? – What you need to understand is that mineral and chemical sunscreens are both effective but they work in different ways. For instance, chemical sunscreens absorb UV rays while mineral sunscreens block the rays but both are approved by the FDA.
Can you use expired sunscreen? – Expired sunscreens will have lowered UV protection since the SPF factor is diminished by the passing of time. SPF also diminishes in the heat so sunscreen that is left in the glove compartment will not be very effective.
We were definitely taken by surprise by those facts but we like our new-found knowledge about SPF. We hope that you find them useful as well!