Why is Hair Waxing Preferred
|
If you have doubts whether to opt for hair waxing or go on shaving, we bring the benefits of waxing and you will fall in love with it. Though it will require you much time, you will forget about undesired hair for a long time. Have a look at the secrets why hair waxing is preferred.
Lessen the Ingrown Hair with Waxing
While going for shaving, you will have the problem of ingrown hair. Shaving will not remove your hair from the roots but just the top layer. While growing, your hair will pass under your skin. In case of waxing, you will be deprived of this problem, as it gets rid of the hair from the roots.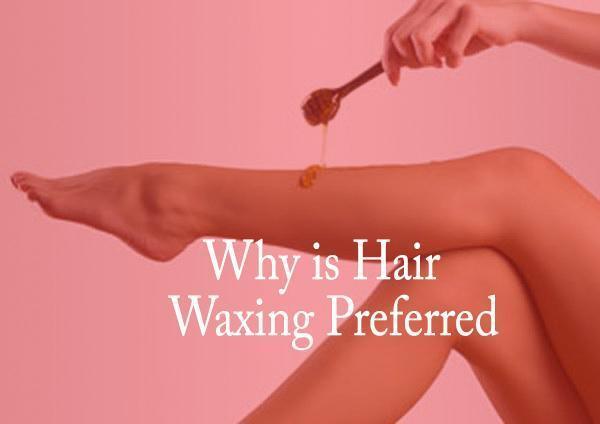 Hair-Free Skin for a Long Time
Here is another proof why hair waxing is preferred. After waxing, your hair will grow slowly, as it is removed from the roots, so there is no need to go for this process quite often. Besides, you will be able to save your expenses.
No Skin Irritation
If you are used to shaving, you will notice that your skin becomes irritated. In case your skin is dry, you may have allergy while shaving. Hair waxing is preferred, as you will have no skin irritation.
No Stubble While Waxing
It's quite unpleasant to notice the stubble just the next morning after shaving. Hair waxing is preferred, as the stubble appears only in two weeks.
Thin or Less Hair after Waxing
If you opt for waxing, you will remove the hair from the root, i.e. from the follicle. This will aid the hair become thinner after growing and after several waxing processes, you may notice less hair. It refers to all your parts of body. Compared with waxing, shaving will leave the hair in the same thickness.
Skip Applying Moisturizing Products   
After hair waxing, your skin will be smooth and subtle, so you don't have to apply moisturizing products. It is another way of saving your expenses.
After reading this post, we hope, you are convinced why hair waxing is preferred.
See also: 10 Hair Removal Mistakes to Avoid for Smooth Skin
Anti Aging Beauty Tips That Will Help You to Never See Wrinkles
7 Best Natural Facial Masks to Always Have At Hand