10th Anniversary of FRIENDS Series Finale – Where are its Stars Now?
|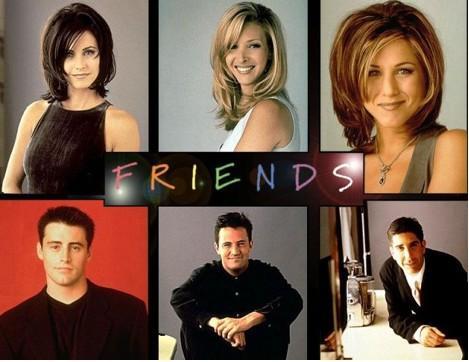 Was there ever a sitcom as successful as FRIENDS? We adored that show and were too, too sad when it ended. However, this 2014 marks the 10th anniversary of the airing of the series finale, and we are more than happy to look back, remember the cast, and find out what our favorite friends are up to today!
Courtney Cox as "Monica Geller"
Courtney Cox has been very busy since FRIENDS ended and has made quite a successful career for herself on TV. So far, she has starred on the TV shows DIRT and more currently, on Cougar Town. She has also starred in all four of the wildly famous Scream movies. Alas, she has split with hubby David Arquette, though they seem to be in very good terms.
David Schwimmer as "Ross Geller"
Schwimmer has not really been in a lot of movies ever since FRIENDS ended but he has been featured in the hit Madagascar franchise. He has also dabbled in theatre and directing where he helmed episodes of the FRIENDS spinoff Joey. He has also starred in Lisa Kudrow's show Web Therapy.
Jennifer Aniston as "Rachel Green"
This is the character that launched the infamous "Rachel" haircut. I remember sporting that haircut for a while and I'm not even ashamed to say it. Jennifer Aniston has gone on to star in several hit movies such as Marley & Me, Along Came Polly, and Horrible Bosses,just to name a few. She might have lost Brad to Angelina but her career is doing quite well!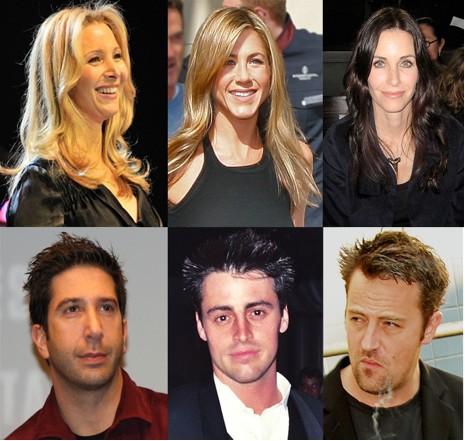 Lisa Kudrow as "Phoebe Buffay"
This lovable character was one of the funniest characters on FRIENDS and since the show ended, Kudrow has been busy with some movies and shows. One movie she did recently is Easy A and she has a new show on TV called Web Therapy where David Schwimmer has also guest starred.
Matt Leblanc as "Joey Tribbiani"
Joey wasn't the brightest bulb in the tree but that is what made him funny! Since the show ended, Matt Leblanc hasn't had too many movies to his name but he did star in the FRIENDS spinoff Joey. He then took a break from showbiz and in 2011, reteamed with David Crane to star in Episodes where he won a Golden Globe.
Matthew Perry as "Chandler Bing"
Matthew Perry sure has been busy! Ever since FRIENDS ended, we have seen him on movies like 17 Again and The Whole Ten Yards. He also guest starred in The Good Wife and Cougar Town.