Alexa Chung's Winter Wardrobe Essentials
|
Alexa Chung is undoubtedly one of those style icons whose outfits are worth analyzing (and why not copying!). Alexa's got a very casual and comfy street style and her looks always appear to be effortless but absolutely gorgeous. Today we are going to browse through Alexa's winter wardrobe. Get ready!
A-line coat from the 60s
Vintage 60s coats look utterly amazing even today (especially when Alexa's wearing them!). This is probably why they are one of Alexa's favorites, as we see the television presenter and model clad it them very often. Different colors, different patterns and different brands, but one simple marvelous style.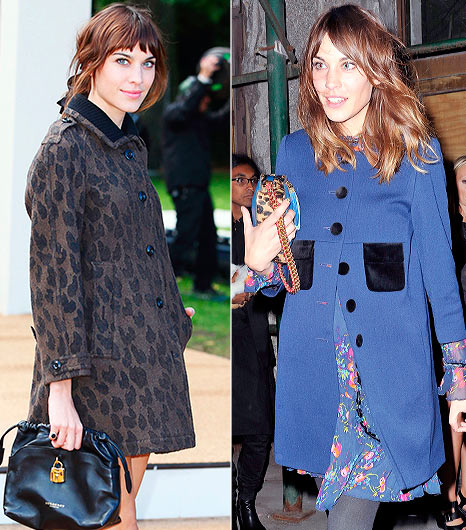 Leather Mini Skirt
Alexa knows how to pair up a leather skirt with a chunky sweater or even a light turtleneck. On the first image shown here, Alexa has created a pretty chic look by combining Bella Freud Jumper with a black leather mini skirt and black tights.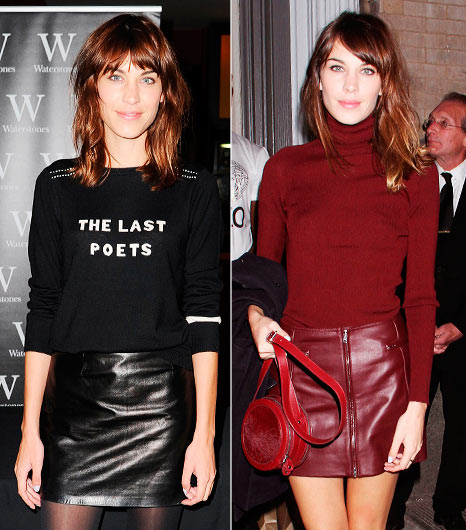 Chelsea Boots
Now these are Alexa's signature pieces of clothing. Why? Because not only do they look nice and fashionable, but they are also very comfortable. And being a person who travels a lot, Alexa knows the price of wearing anything uncomfortable during her travels.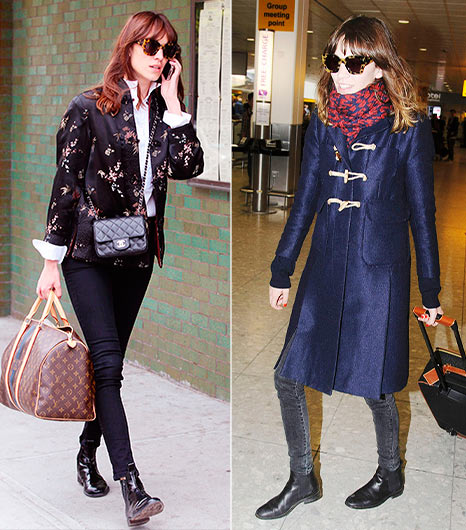 Trench Coat
Trench coats are something that must not be missing from any woman's wardrobe. They can be worn both when it's warm out and when it won't stop raining. In the images pictures below Alexa is seen wearing Gabardine Trench from a company which has basically invented the trench, Burberry London.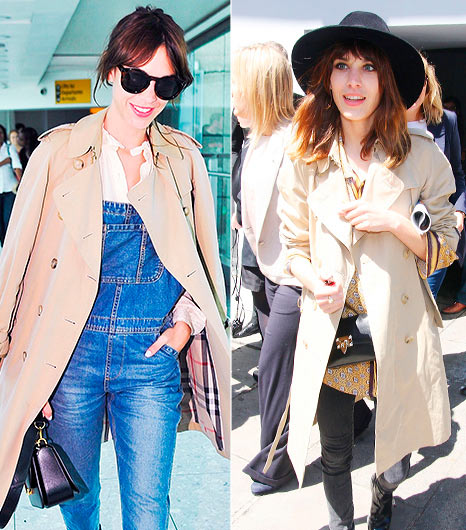 Simple White Shirt
We won't invent a bicycle if we say that simple clothing items are very easy to pair up. You can combine a simple white shirt with a light sweater, a long sleeved mini dress, a jacket or a suit, combinations we see Alexa's wearing a lot.
We still have one more (COLD!) month left of winter. How about spending it wearing Alexa Chung style? We wouldn't mind.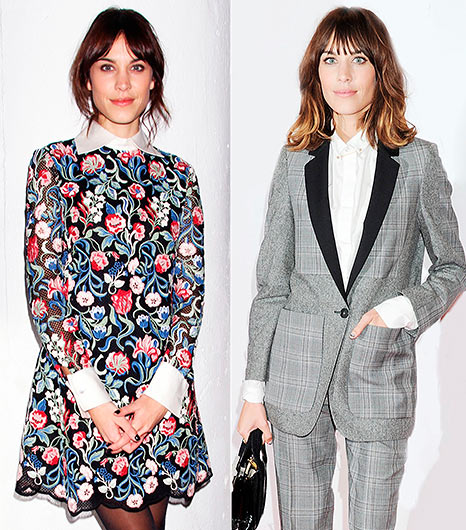 See also: Welcome to Miranda Kerr's Cool Closet!
Celebrities Who Have The Best Ever Jet-Setting Style