Celebrities Who Have The Best Ever Jet-Setting Style
|
Paparazzi follow celebrities everywhere. Stars may be sick and tired of photographers following them around, but man, we are curious! Even the airport attire of celebrities interests us. There's one basic rule for travelling attire: comfort is the key. Stars manage to look both comfortable and amazing in their travelling clothes.
Ladies, it's time to explore and get inspired by the airport fashion of celebrities: the people whom we admire so much.
A basic baggy and modest sweater reaching to her knees and black Doc Martens look pretty comfortable on Nicole Richie. Simple and cozy!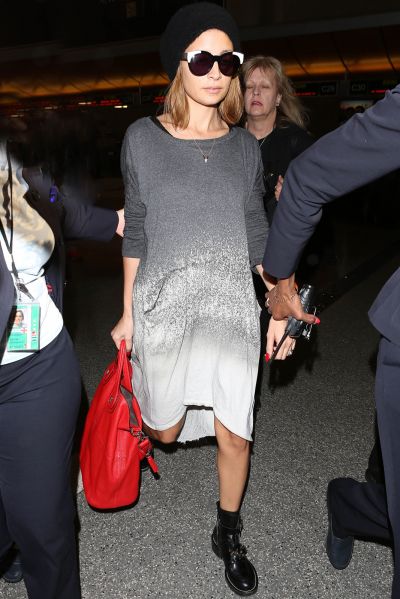 Cate Blanchett looks quite elegant and unrumpled in chic all-black attire: black pants, black jacket, black shoes and a black leather bag.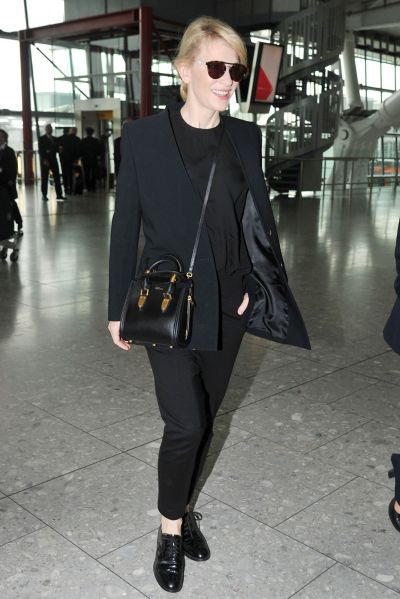 Light coat over denim jumpsuit with polished flats is so Alexa Chung! Looks pretty comfy to us!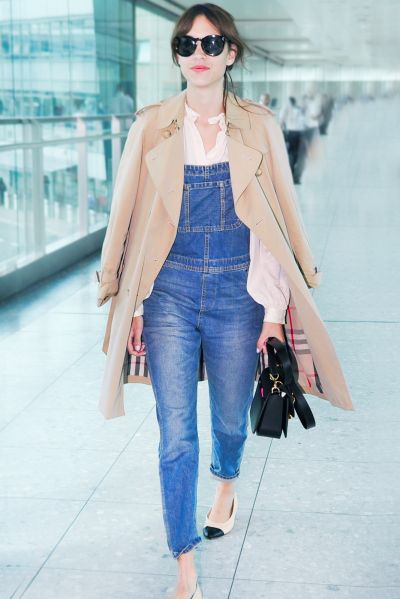 Miranda Kerr rocks all white look with accessories in darker colors. Complementing white skinny ripped jeans and white blazer with tiger print flats and black frames, Miranda makes it look so easy!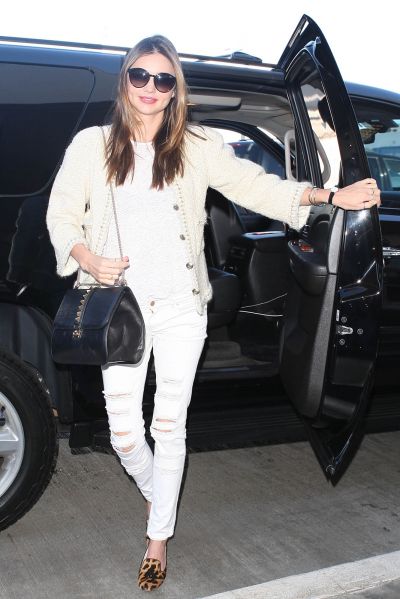 Leather probably isn't the most comfortable flying attire but we have to admit: we are digging Rosie Huntington-Whiteley's combination of leather leggings and oversized floral sweater. Rosie sure knows how to make an entrance!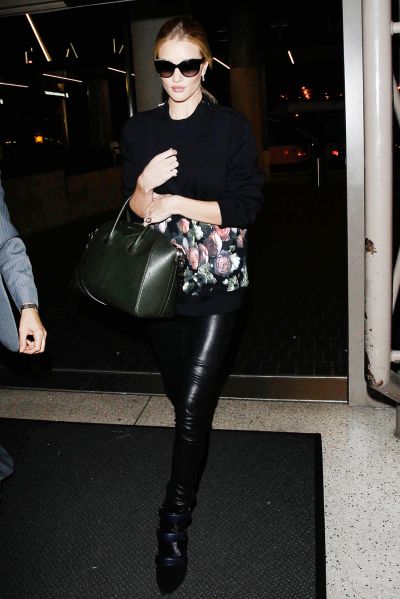 Jennifer Lawrence is wearing the most practical jet-setting style clothes. A leather biker jacket, t-shirt and simple black trainers look simple and snug.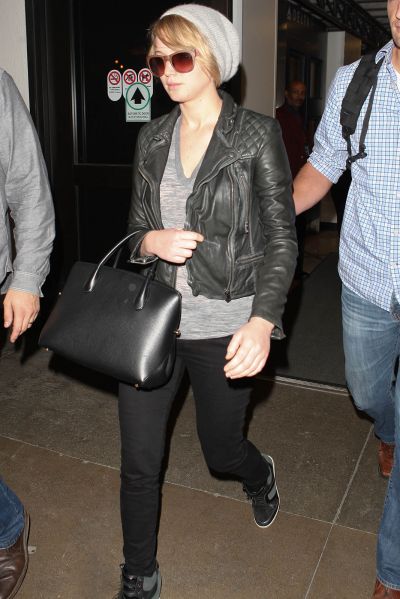 We would lie if we told you Emma Stone's street style doesn't amaze us. She always looks so stylish and effortless and comfortable! We can't but be envious of her (just as much as male population is envious of Andrew Garfield). Basic white blouse, black cropped leggings, leather ankle boots and an oversized blazer create an easy on the eyes look.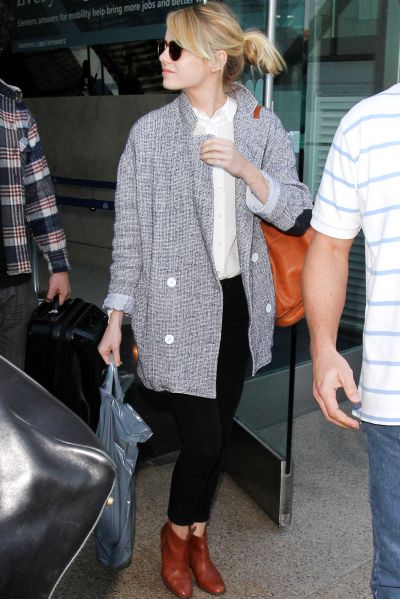 Is there anything better than the combination of sweatpants, simple tank top and sneakers for travelling? Probably not!And Rihanna knows it! The leather jacket makes the look a little more edgy.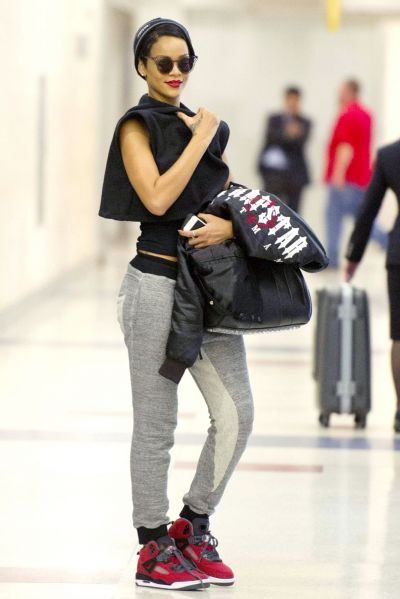 Selena Gomez goes for easy and not trying too hard look by keeping it clean and chic in printed leggings, loafers and a long overcoat.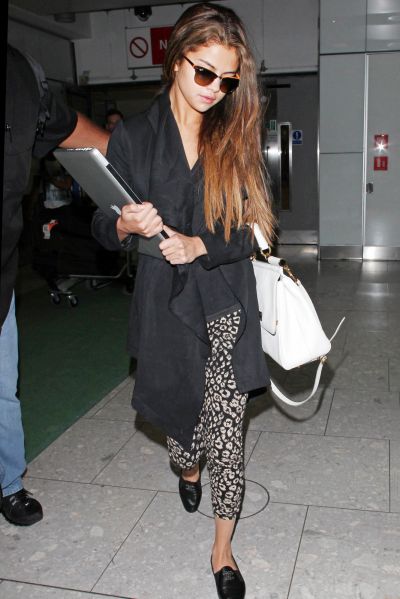 Sometimes all you need are a pair of leather leggings and a funnel jacket. Chloë Grace Moretz's outfit looks comfortable and coordinated.
One thing we notice while browsing through these pictures, is the presence of black frames in almost every one of them. The stars want to go unnoticed? How naive! Nothing can escape the omniscient eye of paparazzi.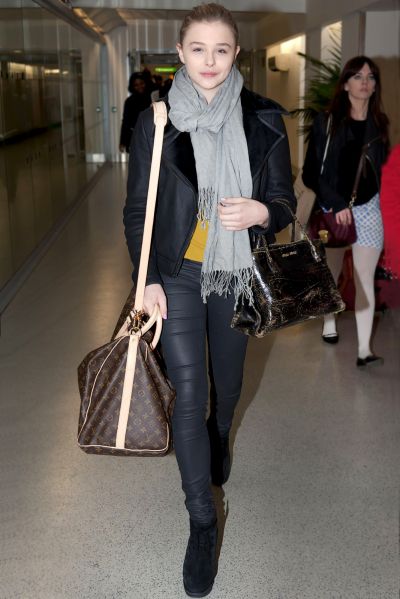 See also: Welcome to Miranda Kerr's Cool Closet!