Harry Potter Cast – Where are They Now?
|
The Harry Potter cast brought us magic from Hogwarts for ten years. They have worked together on eight films and true enough, each of the cast members have become interchangeable with their characters.
Let's talk about the "Big Seven" of the Harry Potter films. There's Daniel Radcliffe for the Boy Who Lived himself, Rupert Grint as Ron Weasley, Emma Watson as Hermione Granger, Bonnie Wright as Ginny Weasley, Matthew Lewis as Neville Longbottom, Evanna Lynch as Luna Lovegood, and Tom Felton as Draco Malfoy.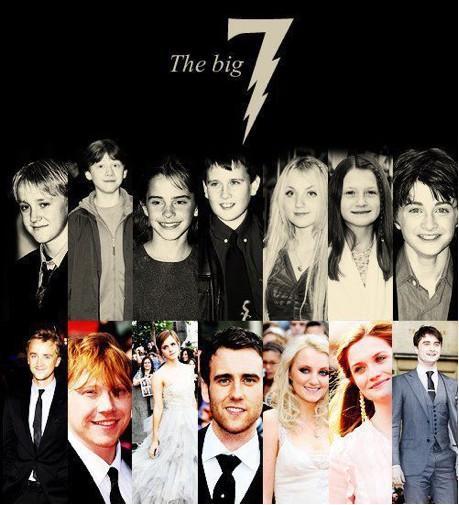 Dan has had his career as the Boy Who Lived and is called the perfect Harry Potter. This didn't limit him to being just that! I've seen him in the Woman in Black and Kill Your Darlings. He's also had his theater career in Equus where we saw a more daring version of Dan.
Rupert Grint who played his best friend in the Harry Potter films played a bad boy in Mojo and will play a more mature role in CGBG. Bonnie Wright who played Ginny has been seen in several drama roles including Before I Sleep and The Philosophers. Evanna Lynch who is known to have been a great fan of J.K. Rowling was recently seen in the confirmation of the Wizarding World of Harry Potter in Japan and is also in the TV series Apex.
Interestingly, Emma Watson had just recently graduated from Brown University and has been seen in more daring roles such as the ones she played in The Bling Ring and a well-loved role in The Perks of being a Wallflower movie adaptation. She is also considered as one of the hottest young stars today!
Speaking of hot, we mustn't forget Tom Felton who had been acting since he was a boy as seen in the movie the King and I, and Matthew Lewis who is quite the looker now that he's all grown up! Tom had also been in The Apparition and the Rise of the Planet of the Apes while Matthew Lewis had been turning heads as the dashing guy he's become. He'd also been seen in The Rise as Dodd and as a reporter in The Sweet Shop.
They've really gone a long way and although it's hard to not see them as the Hogwarts students they were, they are still great to see on screen!