Javier Bardem and Jeffrey Dean Morgan – Separated at birth?
|
"Separated at birth" is a phrase which always catches my attention and gets me curious. There are times when faces really do look like they should be brothers or sisters—but they aren't! One of the most spot-on examples of "separated at birth" for me is Javier Bardem and Jeffrey Dean Morgan. I personally find it hard to distinguish them sometimes and when asked to recall Javier or Jeffrey, my mind pulls up an image of an actor but I'm not sure if it's the right one!
These actors are three years apart, Javier being only 45 and Jeffrey 48. From the name alone, Javier can be identified with the Spanish people and rightfully so because he is from Madrid, Spain. Jeffrey on the other hand is from Seattle, Washington, U.S. They do look very much like each other, and even their hometowns might make you wonder if they were separated at birth.
Javier Bardem is properly known as Javier Ángel Encinas Bardem—that's quite a mouthful—and Jeffrey is simply known as Jeffrey Dean Morgan. They each have their own rights to fame and have proven themselves actors worthy of the attention they are given.
Javier is best known for his performance in No Country for Old Men where he won the Academy Award for Best Supporting Actor. Maybe I should make a mental note of his character Anton Chigurh, the psychopathic assassin, when I hear people talk about him. Meanwhile, his "older brother" of sorts Jeffrey is known for playing John Winchester in Supernatural and Denny Duquette in Grey's Anatomy. I think I'm getting the hang of how to remember these guys—if he's in a movie, it's most probably Javier, and if he's in a television series, it's most probably Jeffrey! That's a helpful trick to help me tell them apart. Remember scenes where they're from and identify the show. It's still hard to differentiate them though!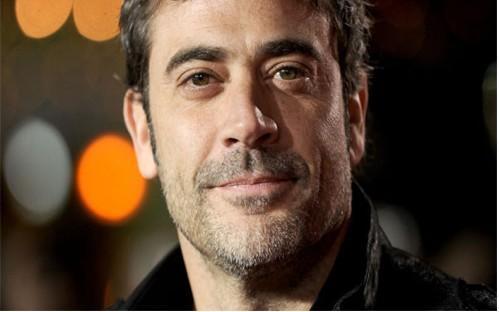 Oh well, this or that, both of them are joys to look at on screen! They look dashing in their suits and they play their characters so well. Even if they were really brothers separated at birth, I'm glad they both found their ways to the entertainment industry!