Leighton Meester – What is Queen B Up to Now?
|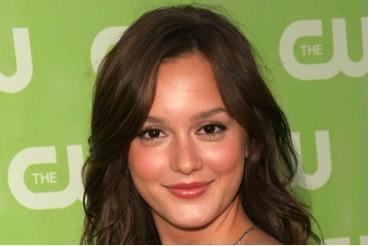 Known as the Queen B of Manhattan's elite in the popular TV show The Gossip Girl, Leighton Meester is a sight to behold—on and off cam! Queen B is a fashion icon and has style truly worthy of praise. I can remember when she said "Whoever said that money doesn't buy happiness didn't know where to shop." and how that statement from the show made me laugh!
In real life though, Leighton is still as stunning as she is as her character Blair Waldorf. Fans were put in a daze when just two months ago, she tied the knot with the equally attractive actor and musician Adam Brody who is famous for the TV show The O.C.
The twenty-eight year old hottie was spotted with her hubby Adam taking a leisurely stroll with their furry companions at the Manhattan Park in New York just last April 28. Fashionable as ever, she wore a beige coat with a simple button down shirt which she accessorized with a printed sheer scarf. She paired it with denim skinny jeans and brown suede ankle boots while Adam was dressed in a white shirt, red hoodie, jeans and white sneakers. Together, I believe they look really cute and it seems that they are adjusting to married life quite well, too.
Each had a leash in their hand, connected to their furry friends named Penny Lane and Trudy. Even with her green-rimmed shades on, the unmistakable beauty of The Gossip Girl actress is just hard to miss. Even without makeup, the Queen B looked every bit as gorgeous as Blair Waldorf would look like if she decides to walk a dog in the park. I love how she just looks relaxed with the whole getup without looking like she's trying too hard or anything.
Together, they look like a blissful couple still enjoying the honeymoon phase having only been married for three months. But so far, so good! The smiles on their faces show how happy they are with each other and even in the simple act of walking their pooches, they can find happiness in each other's company.