Shailene Woodley's Fashion Style
|
I have seen dozens of stars on the red carpet and other events who look stunning. At times, however, there are those who commit fashion mistakes. Some are forgivable, while others are just downright unpleasant to look at. Others, like Shailene Woodley, manage to look great each time she sashays down the red carpet!
She has recently been in the spotlight for having played the role Hazel Grace Lancaster in John Green's movie adaptation for his book "The Fault in Our Stars" which is a young adult story about love and life. Shailene has her own stylist, Ilaria Urbinati and together they are able to come up with the best ensembles to make Shailene look faultless while walking on the red carpet.
Shailene hired her stylist two days before the premier of Divergent and according to Urbinati, Shailene's short hair helped make everything look cooler. For Divergent they went with colorful girly clothes, and for The Fault in Our Stars, the 22-year old actress wore younger and sweeter looks in line with her teen role.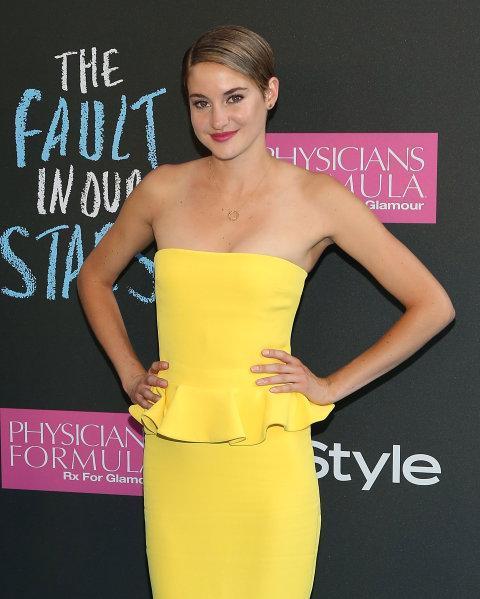 Some of her more memorable looks include the yellow strapless dress designed by Ralph Lauren which she wore to the premiere of The Fault in Our Stars. She looked like a ray of sunshine and the peplum top gave a good balance to the overall look. To the DGA awards, she wore a Valentino sheer lace gown with black interior details. Her simple side braided hair looked simply gorgeous and of age for the event. She's been said to walk the red carpet like a pro despite being new in the scene! The same can be said for the aura she pulled off with her L'Wrenn Scott gown which featured red hibiscus blooms on a blue gown.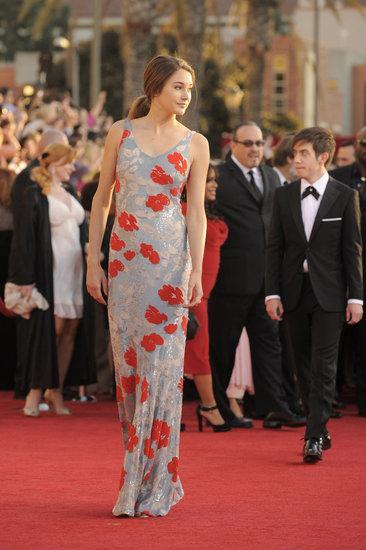 She is simple when she needs to be, and she is never seen as looking too old or too young with anything she's wearing. Coupled with the simple bun or braided hairstyles and mostly neutral makeup looks, Shailene has given the audience a really fast and successful fashion evolution on the red carpet. I just can't wait to see more of her looks!