Accessory Trend: Chokers
|
They say that fashion revolves in 20-year cycles, so it shouldn't come as a surprise that this beloved 90s trend is coming back! Chokers were all the rage in the 90s, from valley girls to grunge punks, this necklace was for everyone. Flash forward 20 years and here we are! Chokers were all over the runways for Spring/Summer 2015 and I don't think this look is going anywhere anytime soon.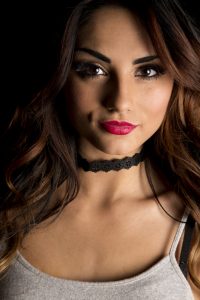 I've always loved the choker. Throughout the years as I've looked at old pictures and noticed my necklaces choices I've still always loved the look—which I can't say about much else from my 90s wardrobe—and have been eagerly awaiting its return. When it comes to jewelry and accessories I've always preferred a minimalist look, so the subtlety of this style is what I love the most. It's much less in-your-face than a statement necklace, but still draws the eye.
The right choker can be the perfect addition to any outfit, and does a great job of highlighting your graceful neck. There's something about the way this style brings attention to your neck that makes this look super sexy and feminine. You could go chunky with big blocky fabric, or dainty with a thin string and a charm and this look will always up your hotness-level a few notches.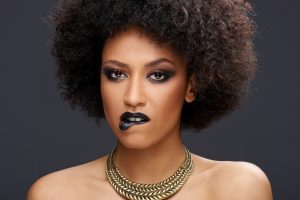 Pair a choker with a simple t-shirt or tank, or with a cute summer dress (while you still can!), as long as you're not wearing a turtle neck, a choker will go with anything! I'm most excited about the plastic tattoo chokers—they were my number 1 look as a pre-teen—and they're so cheap you can get tons of them without having to splurge. There are so many cute options on the market right now, you really can't go wrong! To really channel your inner-90s grunge princess, wear your hair down with a sleek middle part and let it get a little mussed up, and you'll be rocking this throwback look like a pro.