Different Types of High Heels for Your Shoe Collection
|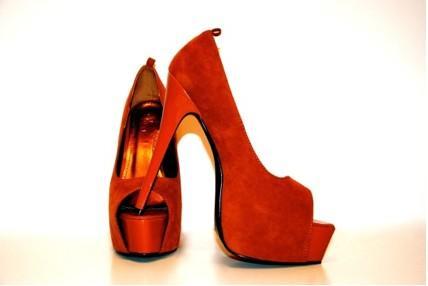 We have often wondered what it is about high heels that we girls simply cannot resist! Our shoe closets are filled to the brim with high heeled shoes not only because we have a raging shoe addiction but also because we just love how they can make our legs look long and shapely, and how we feel so good strutting around in them. Below are some of the most common high heel types that make up our shoe collections – and should be part of yours, too!
Kitten Heels
These shoes are fresh, fun, and flirty and we have never been able to resist a good kitten heel! What we love most about kitten heels is they look good with any outfit and they are extremely comfortable. Besides, these heels are so versatile that we know they will look good 5 years down the line so talk about having a great investment! These heels are very good options for taller women because they are only about an inch or two high.
Wedge Heels
If we were to single out a type of heel that we absolutely adore, it has to be wedge heels. These heels are perhaps the most comfortable type of heels to wear especially for women on the go. We like to wear them when we know we will be out and about. Pair them with dresses, shorts, skirts, and pants; they will never let you down.
Pumps/platform Shoes
Do you love stilettoes but hate how they make your feet hurt after a few hours? We feel you. But this is where pumps and platforms come to the rescue! We like how they have the sexy stiletto action going on in the back heel while the platform on the front keeps them nice and comfortable. Whether open toed or strappy, platforms and pumps have taken us from day to night with no problems!
Stilettos
Oh stilettos! Where would femme fatales be without you? What we like best about stilettos is that they bring in the sexy factor without fail. These heels are very thin and really make the legs look long, slender, and toned. Our stilettos might make our feet hurt sometimes but the confidence boost is well worth the discomfort.