How to Wear a Hat for Your Face Shape
|
With fall fast approaching, it's time to start thinking about how to stay cozy and warm when the summer heat leaves us, and nothing looks more chic than a nice hat to crown your outfit! Though I've always loved hats, it took me a while to figure out the right style for me. If you find yourself in a similar bind, well, look no further! It's as simple as matching the style to your face shape and finding what looks best with the size and angles you're working with!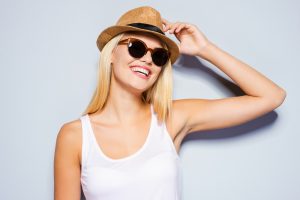 Round
When you're looking for a hat, look for things that will elongate your shape. A tall crown will help to balance out the roundness. You also don't want anything that's too wide in the crown, and higher brims that are slanted or peaked will be the most flattering. Avoid styles that are low to the head or rounded—you already have the roundness in your face so you don't need any more of that in your hat! Fedoras with medium to long brims or porkpies should be your go-tos.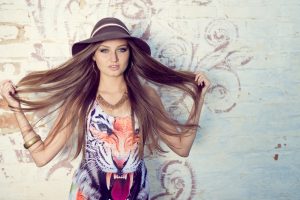 Square
Your number one goal when looking for a hat will be to soften the angles of your face, so you should look for anything with a lot of curves to it as opposed to sharp angles. Floppy sun hats or bowler styles will help to elongate and soften your face, and giving your hat a slight tilt with really help balance out your shape.
Heart
It's all about finding a good balance between your narrow chin and wider forehead for you heart-shaped ladies. A wide brim will only increase the narrow appearance of the bottom half of your face, and a small brim will only emphasize your forehead, so medium is the perfect length for you! Curves and hats that can be angled on either side of your head will also do you some favors. Look for bucket hats or cloches to really dazzle.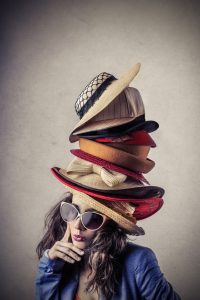 Oval
Ovals have all the luck and can pretty much go with whatever style their hearts desire! Get creative and have fun, seeing as you can pretty much do no wrong!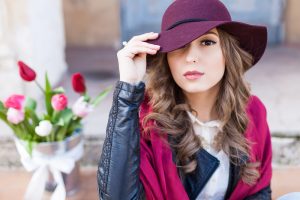 Oblong
Look for hats that create width to balance out the length of your face. A medium or wide brim is best for you, and a short crown is what you need. Narrow brims and high crowns will only create an elongated illusion, so be sure to avoid those! Anything with a nice medium to big floppy brim will do, or a bucket or crusher will also look great!