Common Makeup Mistakes That Make You Look Tired
|
At times, badly-applied makeup can have the opposite effect (the opposite of intended) on your whole appearance.  It can make you look older and make you appear fake. Makeup can also make you look tired. Here are the ways how: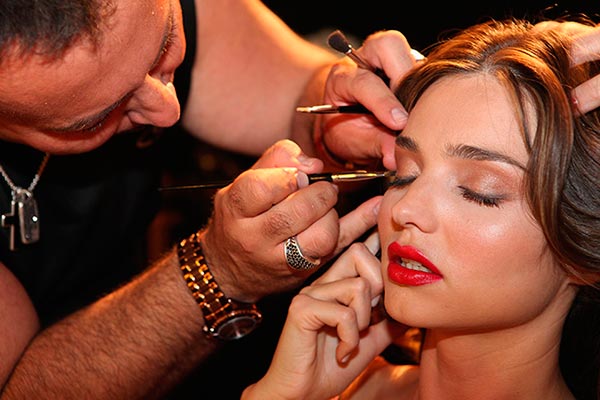 Going all monotone
Overall pale complexion is one of those things that are sure to make you look tired. Try defining the features on your face (your eyes, your eyebrows, lips and cheeks) by adding a little bit of color.
Using the wrong color of concealer under your eyes
The first signs of tiredness on your face are those dark bags under your eyes. Even when those bags are not apparent, a concealer of both darker and lighter shade than your skin can create the illusion that they do, in fact, exist. When applying your concealer, make sure the light in the room is bright enough for you to see the difference in tones.
Not using primer at all
Using a dark eyeliner under your eyes is perfectly fine until…until it smears and starts drooping under your eyes. This is why you should make sure that you are using a primer (or a waterproof eyeliner, whatever works for you).
Applying too much powder
Too much of any type of makeup on your face is horrendous, especially when we are talking about powder. When you are using too many layers of powder, it means you have a lot to hide under them. Heavily powdered face is sure to make you look older and more tired, whereas clean and smooth skin will create an effect of liveliness and youngness.
Not choosing the eyeliner color carefully
Before applying  an eyeliner, make sure to choose one that will go with your skin tone. If you have a pale complexion, gold eyeliner will have the same awful effect that silvery eyeliner has on people with warmer complexion.
See also: Makeup Mistakes to Avoid That Actually Make You Look Older
Common Lip Liner Mistakes to Stay Away From