NYFW: Coach Fall 2014 Collection
|
The fashion show presenting the Coach fall 2014 collection during New York Fashion Week, was, in fact, its first participation in the framework of NYFW. First time is always challenging, but this didn't stop Stuart Vevers, who used to design for Loewe, from creating unique collection of looks which had some genuine urban feel to them. Today Stuart can proudly declare that the debut was a success.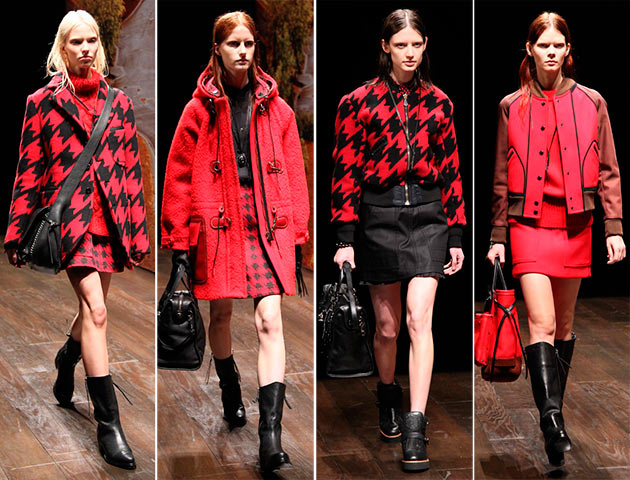 The designer tried to present the traditional American sportswear from a new angle, hoping that "if there's a familiarity, people will be able to connect". Before passing to describing the collection more closely, let us warn you that you are going to crave everything you see: coats, jackets, bags and shoes! EVERYTHING!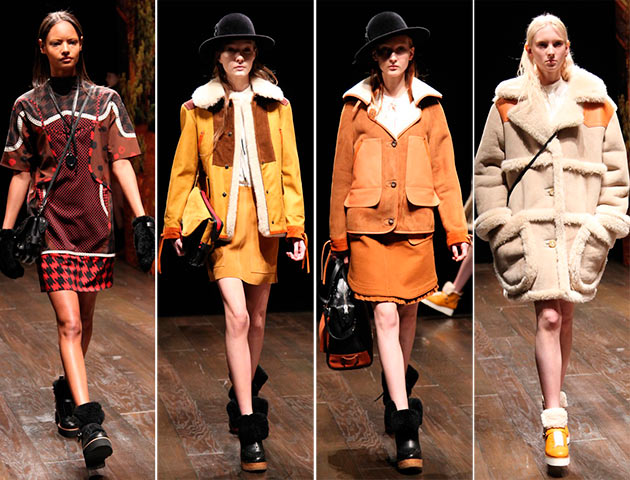 The Coach fall 2014 collection fashion show was a unique spectacle of all Stuart Vevers has achieved in the short amount of time he has been the executive creative director of the label. The collection itself was lush but comfortable. "One of my proposals for Coach is this balance between utility and luxury. These elements, combined with the company's origins in New York City, can really differentiate it. I wanted to create a genuine, authentic alternative to a European luxury brand", says Stuart Vevers. His 2014 fall collection puts the main emphasize on outerwear and presents a set of duffle coats in interesting prints ("If you can't afford to buy art, you wear it", they say), twill, leather, sheepskin coats, light overcoats and oversized jackets. Stuart also kept his options open with chicest of miniskirts with round edges and hardware, sheepskin wedge boots and platform sneakers. Accessories complementing the looks were in sporty style, just like the whole collection: black leather and sheepskin shoulder bags, cream-colored sporty clutches, knit scarves, fedora hats and simple black necklaces.
We are practically obsessed with the new Coach fall 2014 collection. And we think (no, we know!) you are too!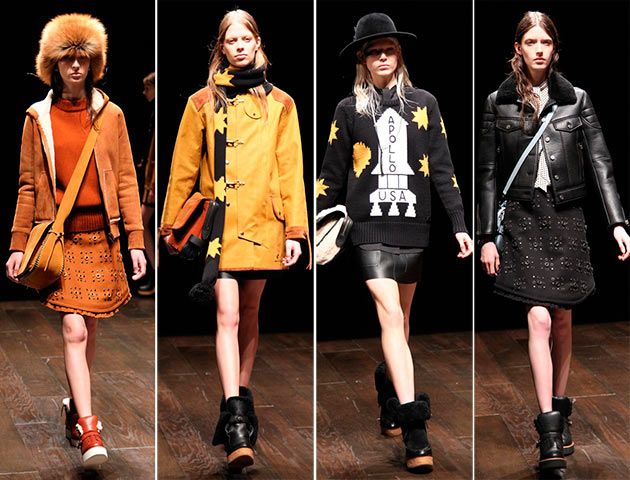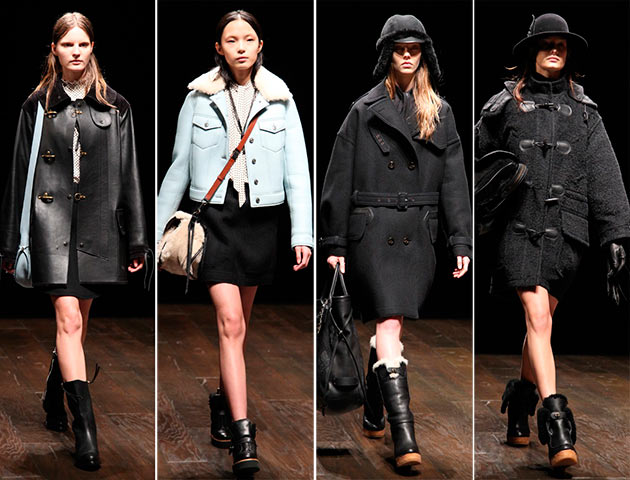 See also: NYFW: Rag & Bone Fall 2014 Collection