NYFW: Jason Wu Fall 2014 Collection
|
Although we are hoping that next fall will not be as horrendously cold as it was this year, we still need to be prepared for everything. This year's Jason Wu fall 2014 collection, along with silky evening dresses, featured a wide variety of outerwear in dark shades. "It's just so cold outside, all you want are clothes that are bigger and cozy but that hug the body underneath and are chic, too. Couture meets North Face," said Jason Wu himself. The designer, who can boast with designing dresses for the First Lady of the United states, created some looks that may look cold and severe from the outside, but which are sure "hot" from the inside.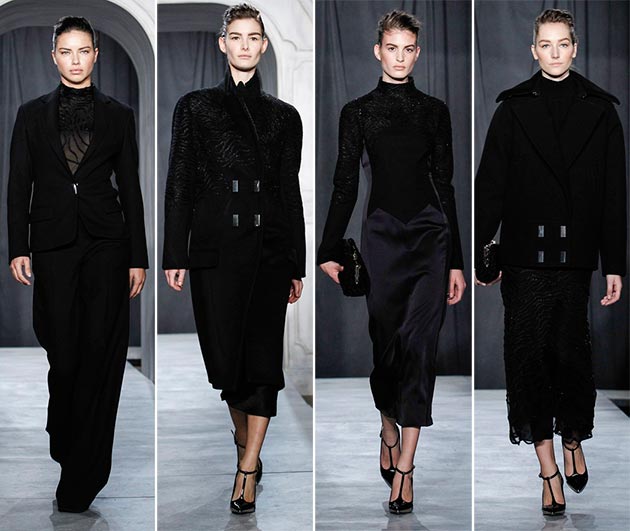 The fall 2014 show started off with models clad in black clothes strolling down the catwalk. Then colors like grey, eggplant and green made an appearance. Generally, the colors were constantly going back and forth between black, grey and forest green, and the palette remained shadowy throughout the whole show.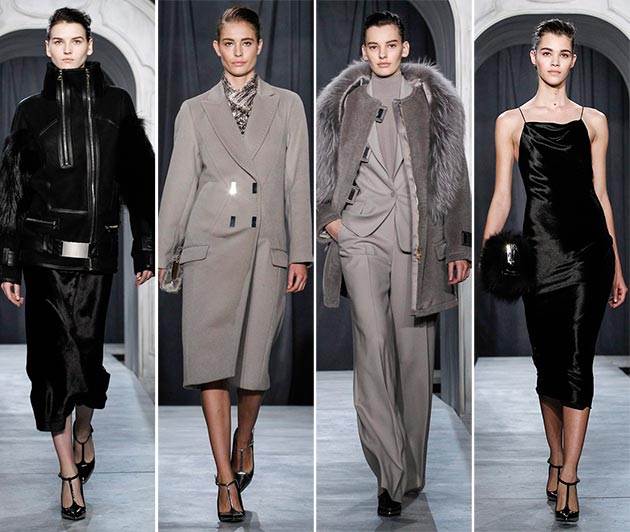 The collection itself featured slightly oversized black pants with matching suits (guess who wore the combination of suit pants and jacket? Adriana Lima, the queen of bikinis and swimwear!), black coats reaching just below the knees with high heeled stilettos, long sleeved and small strapped evening dresses with matching clutches, strapless tops and wide pants, wide neck coats with feathery sleeves, eggplant leather overcoats, round shouldered coats and jackets. On this last part we see the evolution of style in the new designs created by Jason. While some years ago Jason Wu collections were about corsets, perfectly defined shoulders and overall more aggressive looks, today we see looks more feminine and ladylike, dresses which emphasize all the body curves and asymmetric torsos, jackets that soften the whole look around the shoulders, etc.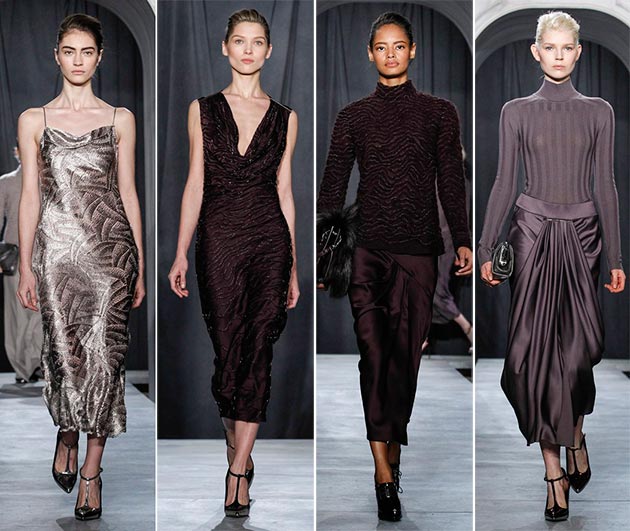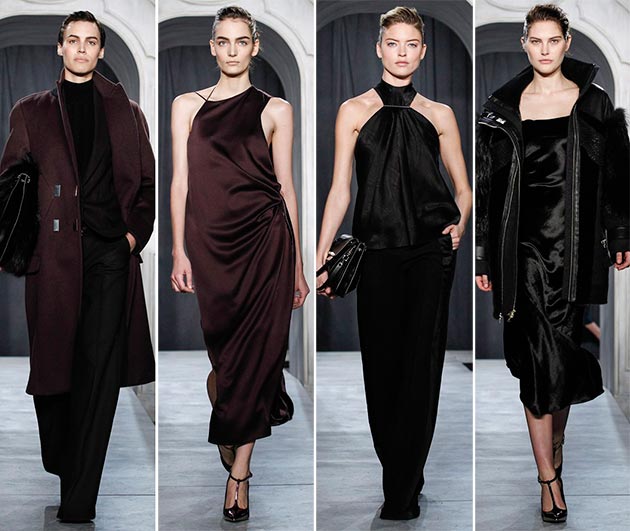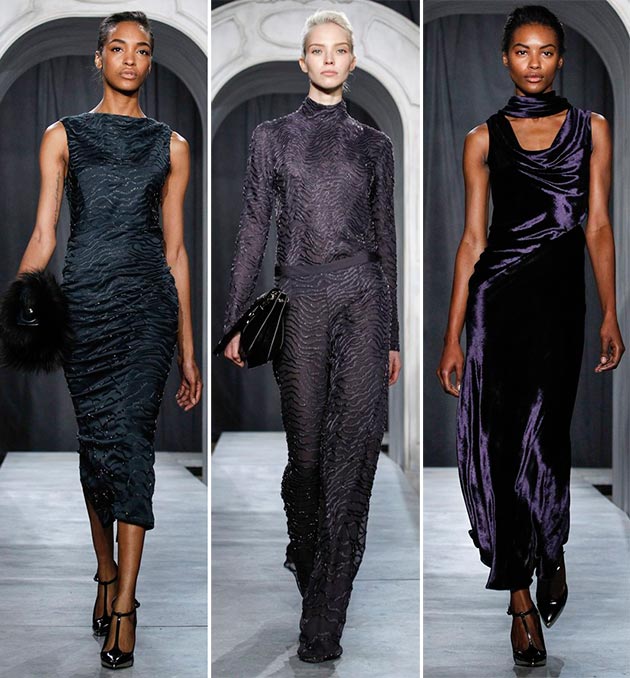 Images: Fashionisers.com