NYFW: Rag & Bone Fall 2014 Collection
|
A tribute to the worker and to the soldier. If the new Rag & Bone fall 2014 collection needed a motto, this could have been a suitable one! In general, the collection had a lot to offer to the fans of cargo pants, cropped mechanics' jackets and military sweaters. Describing the collection, Marcus Wainwright himself said that this is where "Frank Sinatra meets Fifties bowling and English Teddy Boys". It already sounds appealing, doesn't it? Let's take a closer look to the collection!
Generally, the collection cannot be described as too feminine. It is a unique mix of "cool clothes for cool girls", as Marcus Wainwright preferred to call it. Wainwright and David Neville showed us inimitable combinations of lacey high-waisted pants and sleeveless vests or Crosby sweaters, below-knees paint-spattered tight skirts and pants with cropped shirts, checkered mohair skirts, jackets and even sweatshirts. Feathery and hairy handbags, jackets and vests were another thing that is going to stay with us forever. The color palette at the beginning of the show mainly revolved around colors such as white, light brown, black, grey and dark green. In the second part of the show, brighter colors made an appearance. It all started with a bright little leather handbag with dark wide lacey pants and a gray suit. Then the color appeared in the form of a long dress with leather cutouts combined with long, grey heeled boots, then in the form of long, heeled boots itself.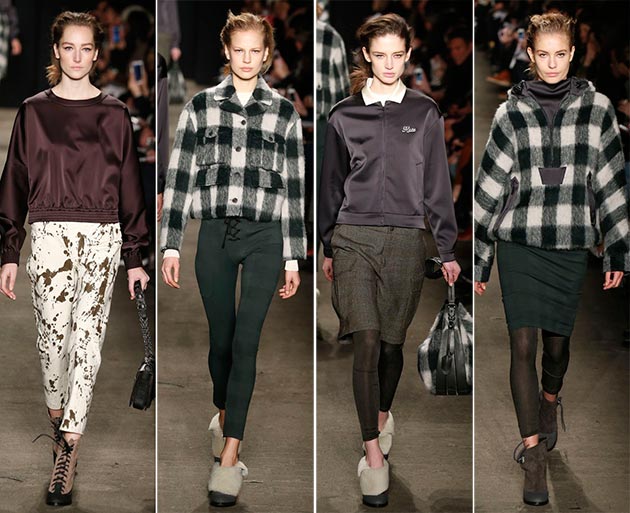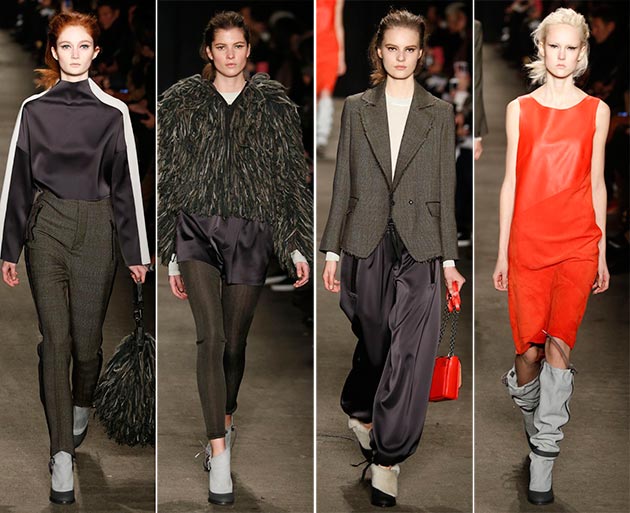 What probably took the show by storm, were name-embroidered mechanics' jackets in different colors and textures. The last part of the show saw a lot of blue in forms of transparent tops and thighs, high-heeled ankle boots, lacey dresses and so on.
Overall, this sure was a collection to remember. Given the fact that Rag & Bone is a company born just in the beginning of the previous decade and seeing how much the duo Wainwright and Neville has achieved in this short amount of time, we are more than sure more amazing things await us in the future.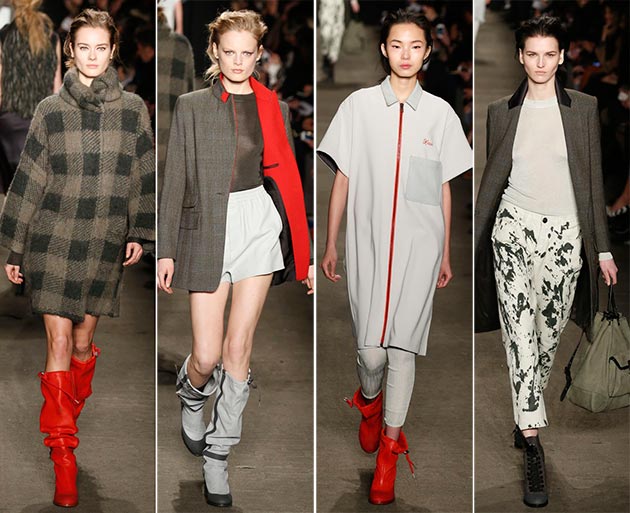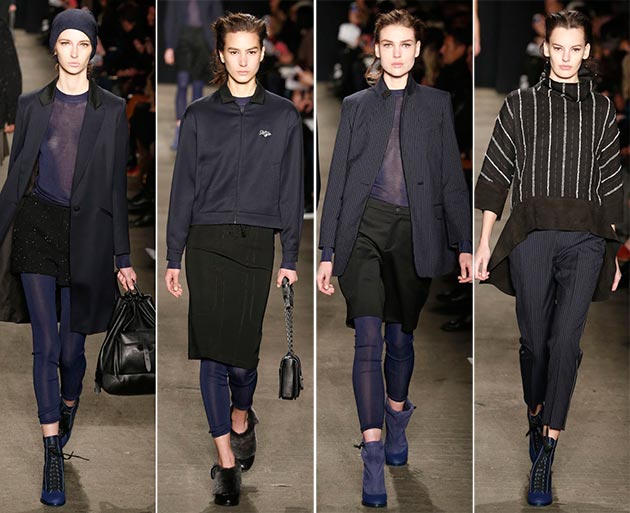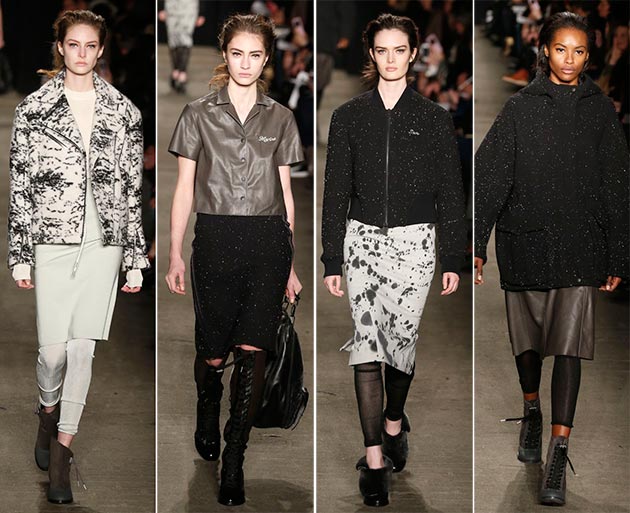 Images: Fashionisers.com
See also: NYFW: Jason Wu Fall 2014 Collection