NYFW: Rebecca Minkoff Fall 2014 Collection
|
Not much time has passed since Rebecca Minkoff's famous M.A.B aka Morning after bag was created, but today Rebecca can boast with the fact that in very short time, the brand called Rebecca Minkoff succeeded in becoming one of our most favorite accessory lines, and since 2009, clothing lines as well!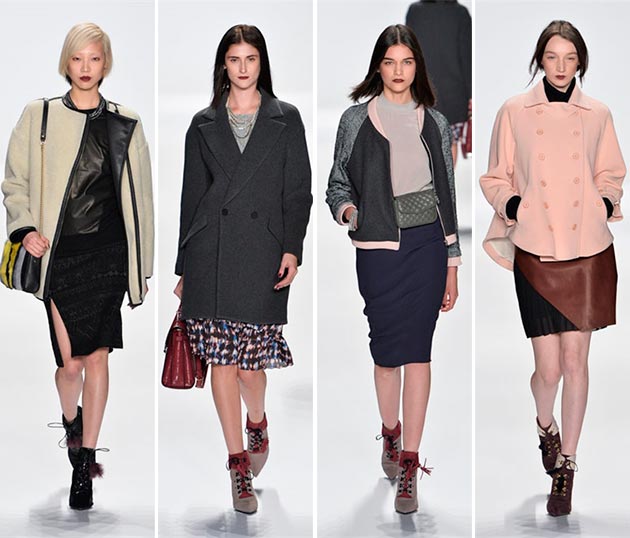 The Rebecca Minkoff fall 2014 collection was all about creating a unique mix of the feminine and the masculine. " It's about taking menswear-inspired silhouettes and translating them into feminine colors and silhouettes", says Rebecca herself.  Cotton shearling jackets, classic wool coats, comfy narrow pants and patterned knee length skirts were all a part of the collection. The collection also presented a wide variety of shoes. The models strolled down the runway in ankle and knee high boots, faux fur toppers and high heeled sandals. The accessories mainly featured leather handbags, shoulder bags, colorful clutches, knit beanies and fur scarves.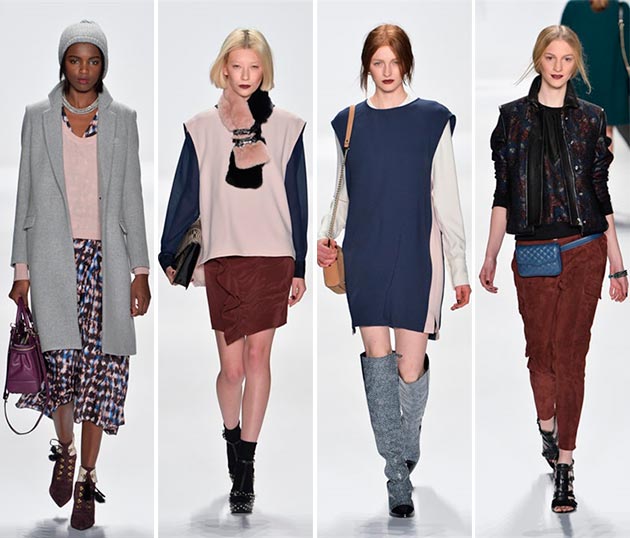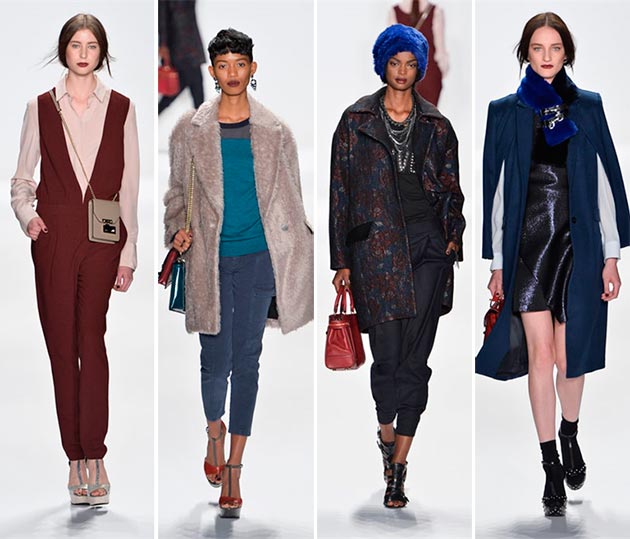 The fall 2014 collection can also be viewed as a combination of trends in 2 fashion eras: the mid 90s when miniskirts made of thick knitwear, sundresses worn over blouses and knitted cardigans were the thing, and the 60s when narrow pants, short flared coats and knit high neck tops were considered to be trendy.
The entire collection was presented in pastel shades of blue, red and green, with the exception of sparkling metallic grey in some of the outfits of the models. The models themselves had their hair in simple low ponytails and wore a deep dark, wine lipstick.
 Substandard vision of fashion and design originality were what made Rebecca Minkoff's fall 2014 collection so eye-catching and interesting. And the zest of the collection can be considered the fact that Rebecca's creations were not only absolutely innovative and original, but also quite practical.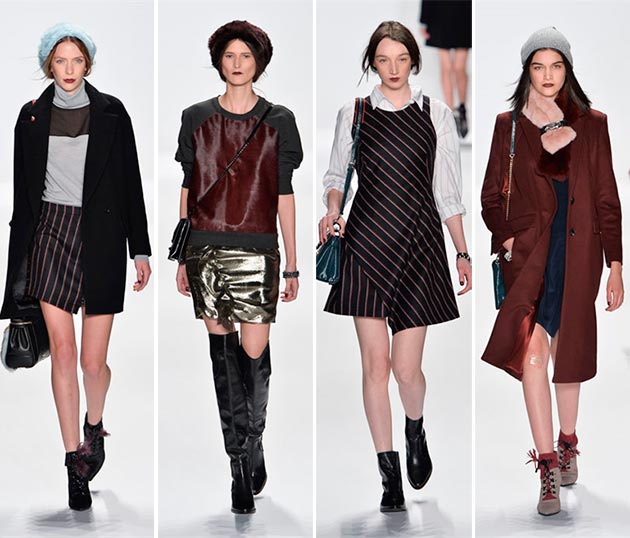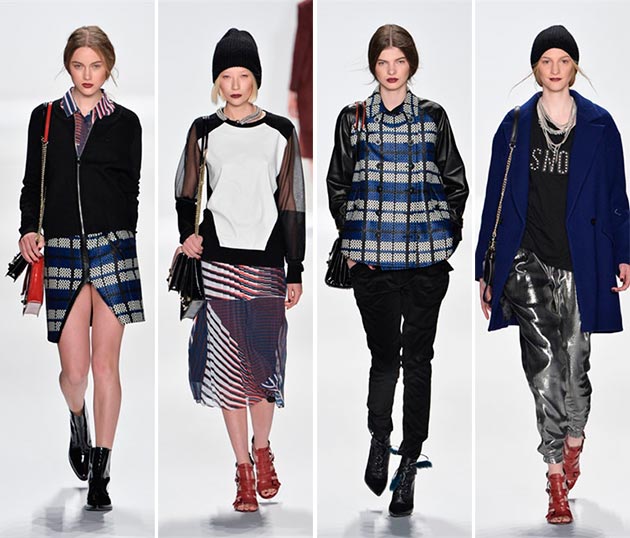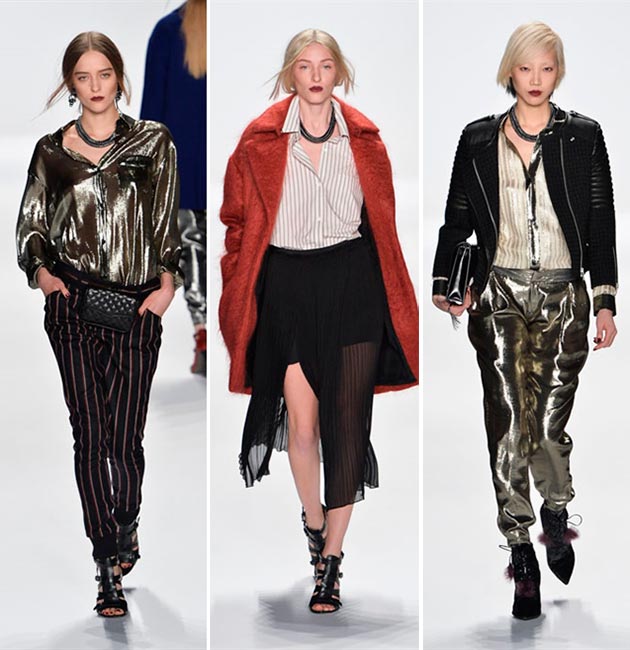 Images: Fashionisers.com
See also: NYFW: Nicole Miller Fall 2014 Collection
NYFW: Rag & Bone Fall 2014 Collection