Fall 2014 Pantone Color Trends
|
Annually, the American corporation Pantone, which began as a printing company in the 1950s, after two days of presentations and debates, chooses the color of the next year. This year was not an exception either. "This is a season of untypical colors – more reflective of the imagination and ingenuity, which makes for an artful collection of colors and combinations not bound by the usual hues for fall," says Leatrice Eiseman, executive director of the Pantone Color Institute. Let's take a look at colors that secured their place among 2014 Pantone color trends.
Sangria
"Who doesn't like a glass of Sangria at a party?", says Eiseman. The color sangria, being a shade of red, is quite romantic and yet elegant and goes very well with warm colors.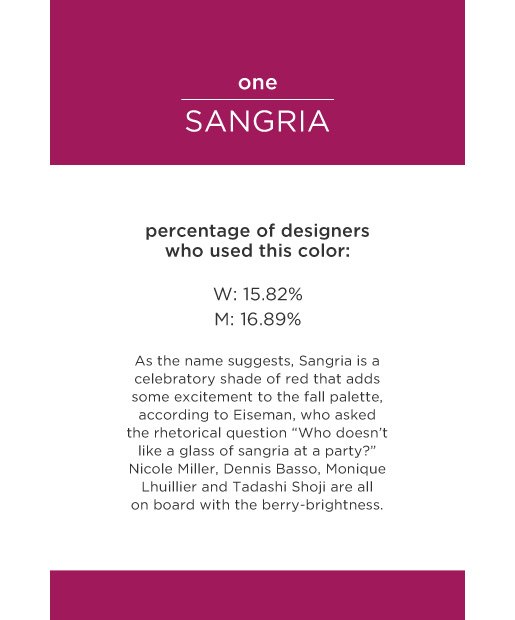 Radiant Orchid
Pantone's color of the year can be considered to be a unique mix of fuchsia, purple and pink. It is a unique color because we can actually see its hue change depending on color it's matched with. For example, if worn with pink, radiant orchid starts to glow, but if we try to pair it up with grey, for instance, it acquires a deeper look.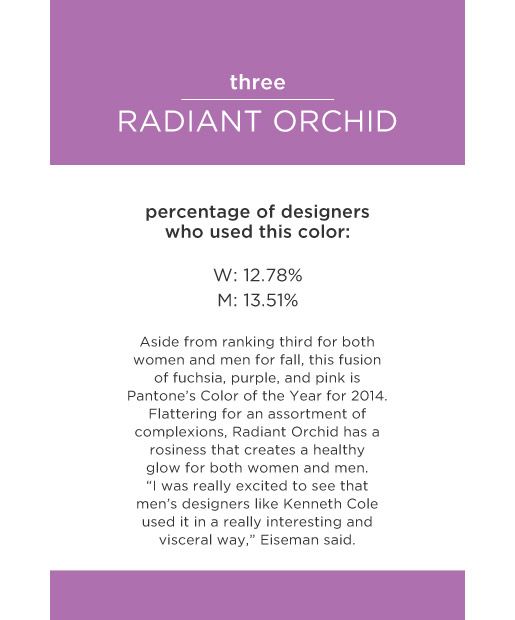 Mauve Mist and Sea Fog
While mauve mist finished 4th for the women, sea fog got the same result for men. As colors, they are both very universal and very easy to pair with.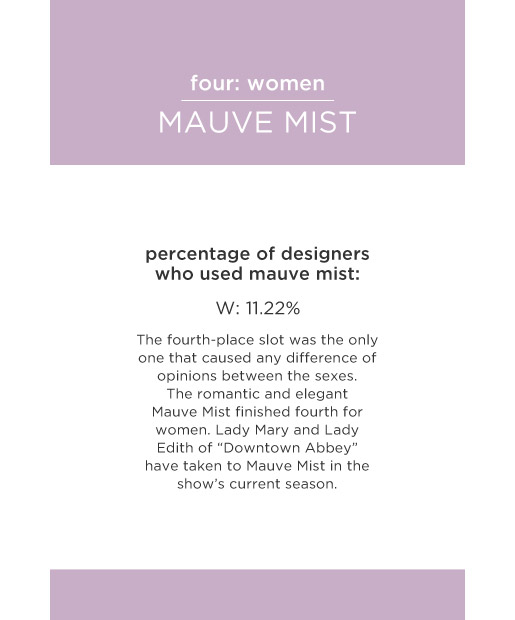 Bright Cobalt Blue
Right now, with the Olympics being the center of everything, we see a lot of bright cobalt. The color of bloom and freshness is easily combined with almost any color: emerald green, pink, and even orange!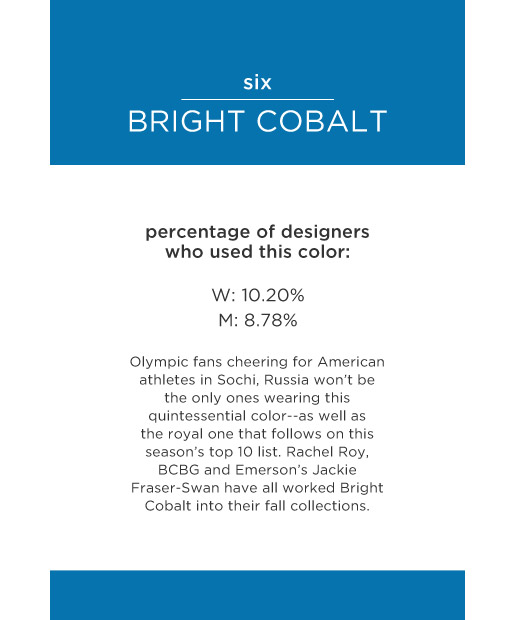 Cognac
Basic brown? Nah, that's too dark. Cognac? Yes, absolutely! This color is a classic, it is elegant and rich and quite feminine although recently we have seen some perfect cognac looks for men as well.
These were some of the color trends proposed by Pantone for the fall 2014. Although you are free to agree or disagree with the selection of this year's colors, we advise you to try at least some of them this year. Who knows, maybe you'll find a perfect color for you!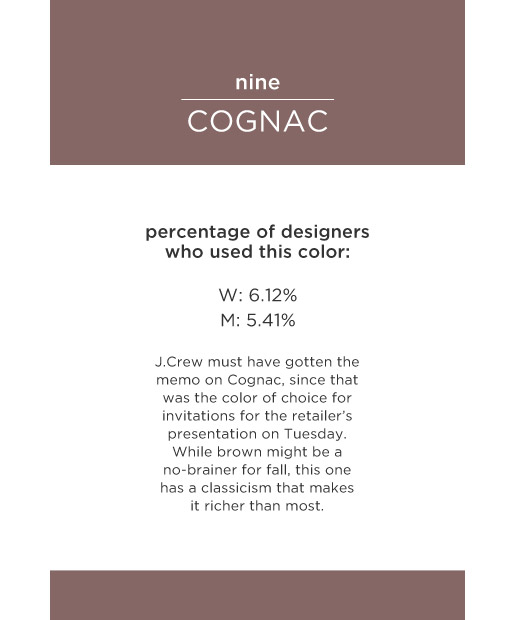 Images: totalbeauty.com
See also: 8 Ways to Wear 2014′s Color of the Year