How to Fit a Bra
|
I am sure that most of you ladies will agree that getting the perfect fitting bra is like finding the Holy Grail. I have had bras that were too tight, too loose, and some that just gave me that double-book look. After years of trial and error, I thought I had found my perfect bra size but a trip to a professional bra fitter proved me wrong. I was actually wearing a bra that was a cup size smaller than what I should be wearing. It was a revelation and it was a relief! My new bra fit like a dream and truth be told, it actually made my clothes fit better.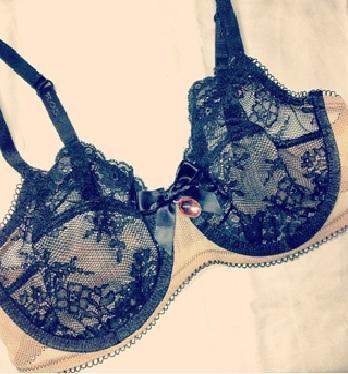 Most women walk around with ill-fitting bras and they do not even know about it! Below are some signs your bras do not fit well and also some tips on you can find the perfect bra like I did. Remember that your bra size has two parts: the band that measures around your rib cage and under your breasts and is measured in numbers. Most women are so fixated on the cup size they forget the band size. The band gives you support. You may want to get the exact measurement of your rib cage so you know your band size.
Hooking in the tightest hook – I used to hook my bra on the 3rd hook because I liked how tight it felt but the bra fitter told me that was wrong. If you are able to pull your bra strap an inch away from your back that is a bad-fitting bra. If your bra is too loose on the first hook, then you need to change that.
Straps that are too tight on the shoulders – Do you always have red marks on your shoulders? Then you need to change that bra. The band provides 80% of the support; not the straps. If this happens, just go down a band size and feel the difference.
Armpit boobs – Does your bra make your boobs bulge out to the side and the top? Your cup is either too small or your band could be too large.