4 Fun Ways to Dress Up Your Jeans
|
A pair of good-fitting jeans is a standard piece all women must have in their closet. There may come a time though that your pair of jeans just becomes boring. When this happens to me, I try to find ways to reinvent the pair of jeans I've had. If I've had it for a long time now and it looks outdated, I spice it up to bring new life to it! Here are some of the things I do to dress up my jeans:
Play with your belts! I use a scarf sometimes I think this is a great idea for summer and it's a good way to make your outfit look more chic! Try to look for something narrow and soft so you can easily work it through your belt loops. Find a belt which has a nice buckle. The buckle may have some stones on it or the belt itself may have its own adornments! Mix and match with the belts you have to see which pair of jeans it would look best with.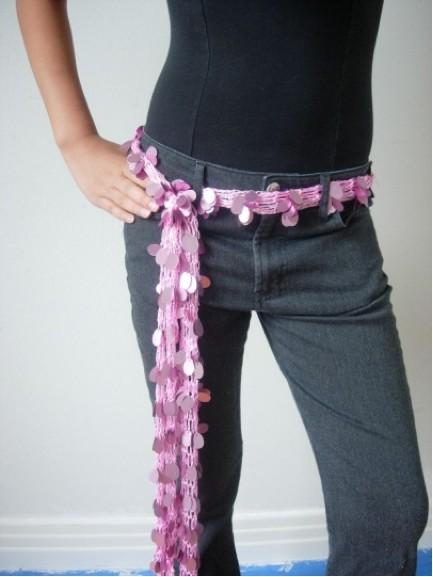 You can also try slashing your jeans. Although this is a more rugged approach to make your jeans look different, it would still be a great idea. If you're more experimental, you can change the look of your light-colored jeans by dyeing it. Just be careful and take some time to research on techniques to achieve the design you want.
Work on the physical appearance with studs. You can add studs to your jeans and have that rocker girl look. Placing studs on one of the pockets or accentuating a certain section of your jeans would be a great idea. If you have a talent for sewing, you can take some dainty fabric and sew a new pocket or pockets for your jeans to turn it into a "new" piece!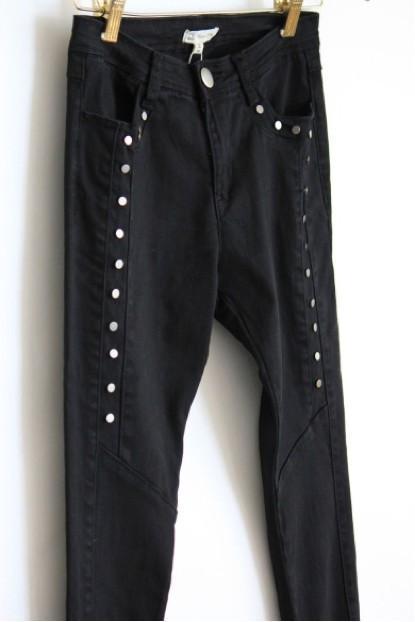 Consider adding spice to your jeans with a nice pair of closed pumps or platform shoes. This instantly achieves a very girly effect! Match your jeans with a flowy top and you'll have a comfortable casual outfit. Jeans don't have to look old if you pair them with a great top. Consider layering too!
Dress up your jeans and feel as if you have a new fashion statement piece in your closet by trying these tips.