How to Dress for a Job Interview
|
Whether you will have a success at the job interview or not, a lot depends on the impression you make on the employer. If you want to get your desired job, you should know how to dress for a job interview. Find out the best ways of dressing for a job interview and the success will be yours.
Choose Outfits Which Fit You Well
An impressive look is very essential, if you are competing with others for a job. Wear outfits, which fit you perfectly. If you have become slimmer or fatter, purchase new and fitting clothes to look properly for the job interview.
Choose a suit, consisting of two pieces and go for deep navy or black hues. Team it with a light-toned blouse. You may wear either a skirt suit or pantsuit to look striking.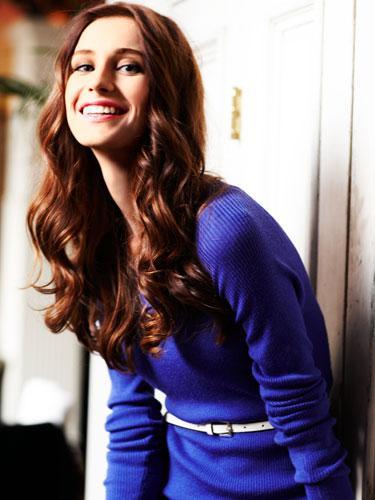 Carry out a Research
Before going to a job interview, carry out a research about the company and their special dress codes. After learning them, you will be able to dress in the right way. You may opt for a chic skirt or stylish pants and wear a cardigan over your trendy blouse.
Don't Wear Too Tight Outfits
One of the mistakes that you may make while choosing the best dress for the job interview is wearing outfits, which are too tight. Consider that you won't look attractive, if you pull off tops, which make your curves look bigger. Never try skirts, which are too tight.
Opt for Over-Dressing
Here is one of the best ways of dressing for a job interview. You will achieve your goal, if you avoid having a casual look. If you have no idea what to pull off, opt for over-dressing. Impress your employer with your look.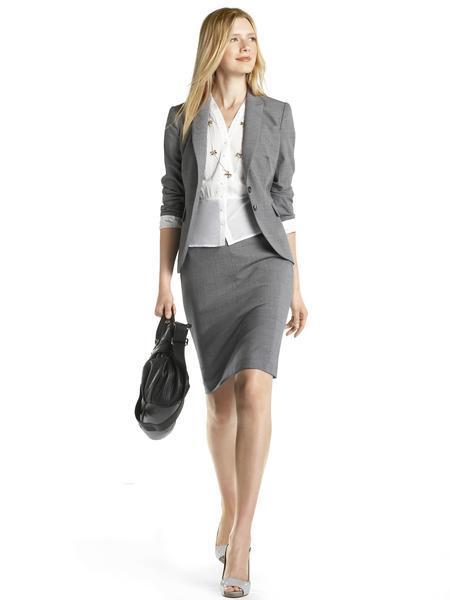 Wear a Black-Toned Skinny Skirt
If your closet doesn't contain any suit, no matter whether pants or skirt, you had better team a skinny skirt in a black tone with a nice blouse and a lightweight jacket. It is one of the best outfits while going to the office. Consider that your skirt should be at the right length. If your skirt is a little short, you may wear dark tights.
Choose Right Shoes
As for shoes, you should be very careful. Never wear high-heeled shoes or flats. Don't try to be in the latest trend, opt for kitten heels. If you look for a job in the fashion industry, go for nude and deep shades, as they will completely suit your clothes.
Pick up the Right Jewelry
Choosing the right jewelry is very essential for a job interview. Don't wear too much jewelry. Tiny earrings are your best friend. Match your outfit with a stylish watch, having masculine details. Skip expensive bracelets and necklaces. Don't wear your engagement ring in order not to reveal your future plans to your employer.
Apply Right Makeup
Apply little makeup and look natural for a job interview. Skip using bold lipsticks and dark eye shadows. Apply perfume not on your clothes but in the air. Your professional appearance will be ready.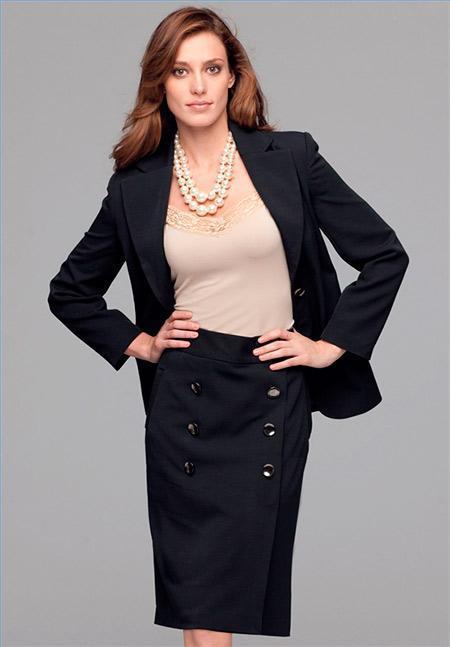 Attractive Nails
Paying much attention to your nails is very essential, if you are preparing for a job interview. Don't keep your nails long or apply bright polishes. Opt for neutral tones, if you want to create an impression with your nails.
Choose Right Hairstyles
Don't go for experiments, if you are preparing for a job interview. Don't keep your hair loose. Make it go with your outfits.
Thus, you have already learnt how to dress for a job interview. Take these recommendations into account and look your best for a job interview.
See also: Ways of Making Your Little Black Dress Look Chicer
How Celebs Wear Boyfriend Jeans So Cool!