Michelle Obama's Fashion Style
|
The First Lady Michelle Obama is not only one of the most powerful women in the world but she also happens to be one of the most stylish. I still have dreams of that dress she wore during the first inauguration of her husband as the first-ever black president of the USA. That was an amazing dress for the First Lady to wear and it was a marvelous creation by then little-known designer Michael Wu.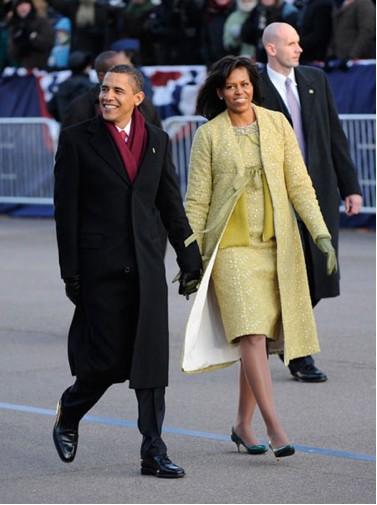 The First Lady of Fashion
Of course I know that she does way more than just parade in hip gowns and surprisingly classic outfits from chain stores but really, she is just so fashionable that she could be right there with Jacky O! Check out some of her best outfits below and you will see why I say this.
This gorgeous yellow ensemble was worn by Mrs. O to the 44th inauguration of the president of the US who just so happened to be her husband. This glittering yellow dress and coat outfit was designed by a Cuban American designer named Isabel Toledo and it is simply divine!   What I like about Mrs. Obama is that she is not afraid to take risks but she still remembers her role and is never risqué.
Everyone knows that Michelle Obama is big on fitness and I like how she can walk her talk. Check out this picture of her in this gorgeous silver dress that shows off her amazingly toned arms. Not only does it show off her assets, but it also fits like a glove and really complements her glowing skin. The dress was from Oscar De La Renta and it was pure perfection on the first lady.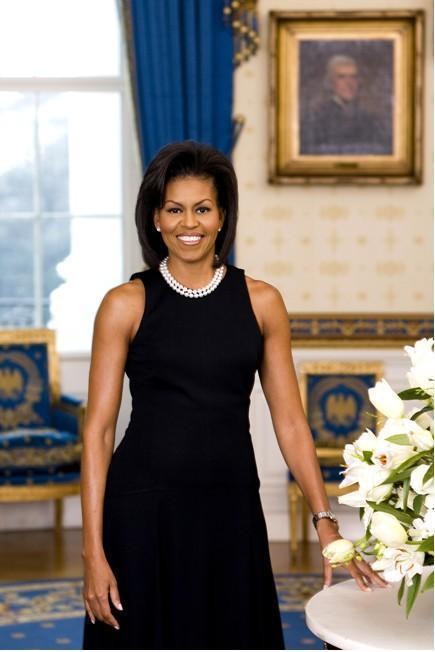 One mark of a stylish and confident woman is how she can take a simple black dress and make it her own. This dress is by Michael Kors and it doesn't look like anything astounding at first glance; make the first lady wear it with pearls and it's an instant hit! Indeed, First Lady Obama is on her way to becoming a world-wide fashion icon. It's amazing what this woman can pull off and I absolutely adore her.