Skinny Jeans: Tips for the Curvy Girl
|
Skinny jeans are not just for skinny girls! I've seen girls with curvaceous bodies who are able to totally rock this trend. Although it can be more difficult to pull off because of the tight overall look, being able to try on this fashion trend even when you have a more curvy body is indeed possible.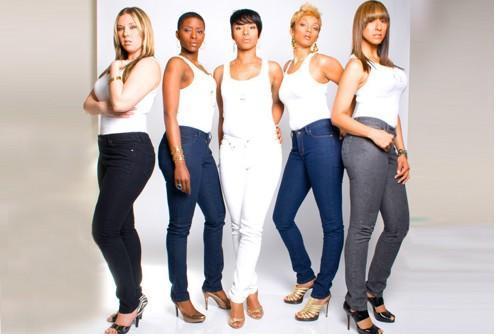 Here are some tips to follow in choosing skinny jeans for a curvy body:
Choose dark colors. Navy blues, black denim, and other darker shades will make you look thinner. Steer clear of pastel skinny jeans that tend to accentuate your curves a little too much.
Go for vertical stripes. Vertical stripes can also give the illusion of having narrower thighs and legs. It also helps define your curvy shape in a flattering manner.
Belt it. To bring more contour, use a belt to define your waistline and show off your curvy hourglass shape. It also brings more attention to your waist instead of your thighs and fuller bottom.
Find the right size. Skinny jeans don't have to be too tight for comfort. Find the right size which is comfortable for your waist and avoid having muffin tops and camel toes—those are far from flattering. You will do well with a comfortable fit. It may take a while to find the right one but don't give up because you'll love that pair when you find it! 
Match it with heels. Heels have that elongating effect. They also improve your posture by lifting your hips and making you stand more upright. If you want to go for the chic look, pair your skinny jeans with platform pumps or open-toed stilettos. I like closed shoes better on skinny jeans, but if you have stylish sandals that would look good with the jeans you can try those as well!
Have a flattering top. You can wear a loose top to balance the fit look that the skinny jeans are lending you. A classic button-down shirt or a flowy, dainty tunic can help you look casual and sexy at the same time.
Choose the right pair of jeans and wow the crowd when you rock this trendy look!