Skorts Street Style Fashion Obsession That Will Get You Hooked
|
Skorts are described as shorts, looking like a skirt in front. Skorts make you feel comfortable. Skorts are considered the hottest trend of the season. They are versatile and appear in various materials. They will look great with various types of tops.
Skorts combine fashion and comfort. They help each girl achieve a feminine look and will go ideally both with high heels and sneakers. Fill your closet with a nice pair of skorts and create a fashionable look. Get inspired by the skorts street style fashion obsession that will get you hooked.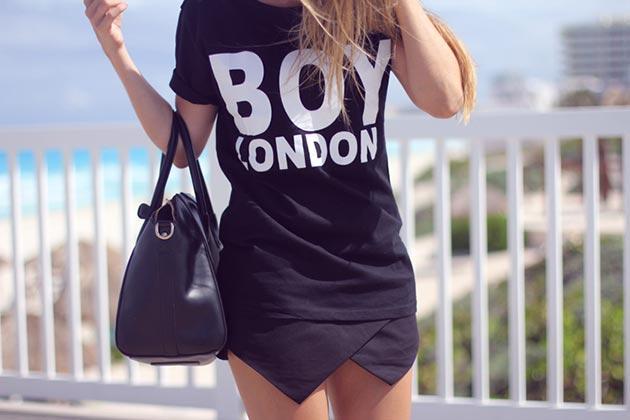 Pair your white skorts with a long-sleeved orange blouse. Take a floral clutch with your outfit and enjoy your street style fashion.
A cherry pair of skorts will look enticing with a white shirt and black tights. Pull off a black jacket and match it with a black bag.
The grey skorts make a fantastic combination with a white sweater and black tights. The high heels and the stylish bag will complete your stunning look. Accessorize your outfit with a chic necklace and a bracelet.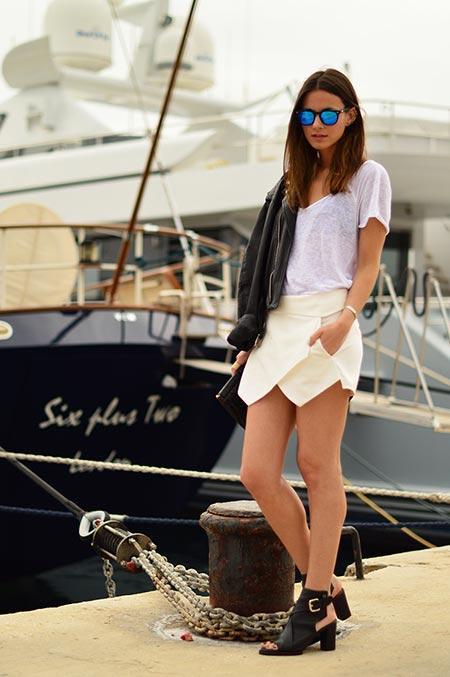 Here is another option of the skorts street style fashion that will get you hooked. Teaming the white skorts with a striped loose blouse. The black heels will provide you with an elegant look.
You may also go for a flirty look and wear printed skorts. They look fabulous with a short-sleeved blouse and several accessories. The chained bag and the pink heels help you complete your street style fashion.
Skorts may be also worn in cold weather. This style will surely get you hooked. Pull off a warm blouse and a jacket and finish your trendy look with a pair of high boots.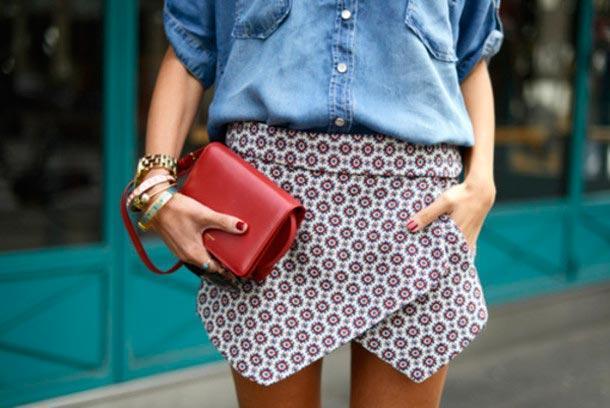 Your polished look will be achieved if you try your skorts with a pair of nice sneakers or stylish sandals. Choose the right accessories and amaze everyone with your street style look.
Get inspired by the amazing skorts street style fashion. This trend will get you hooked and help you achieve an interesting look.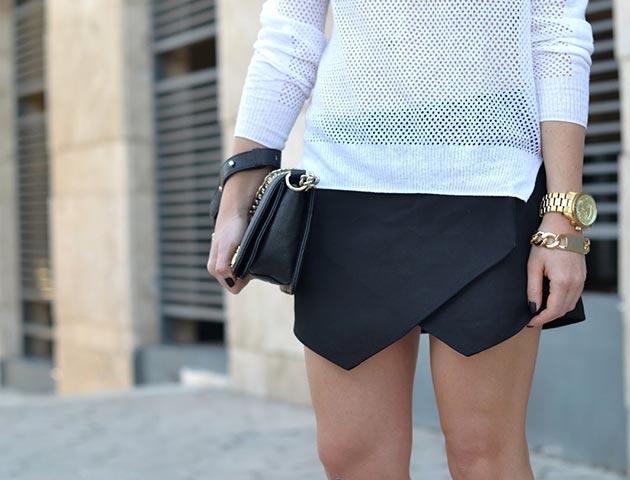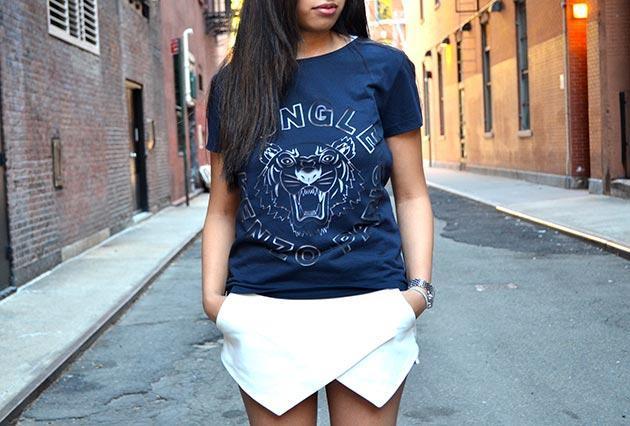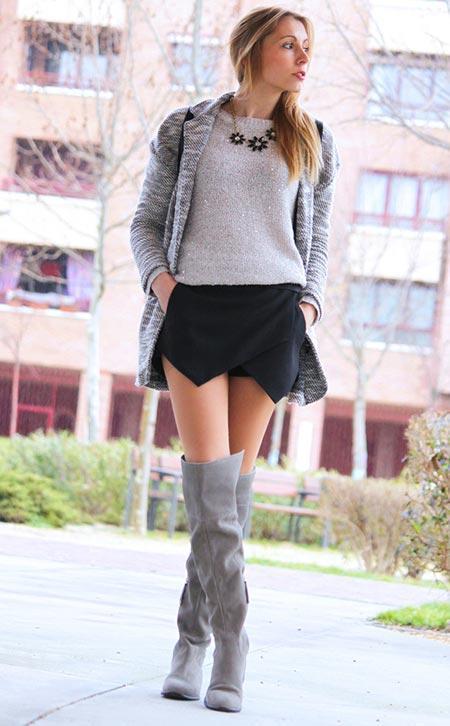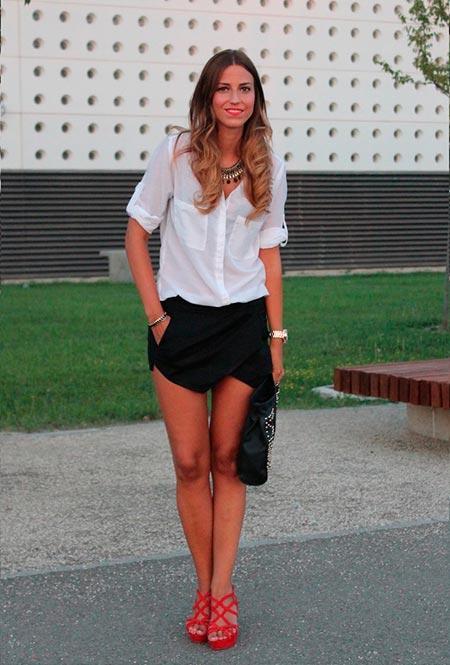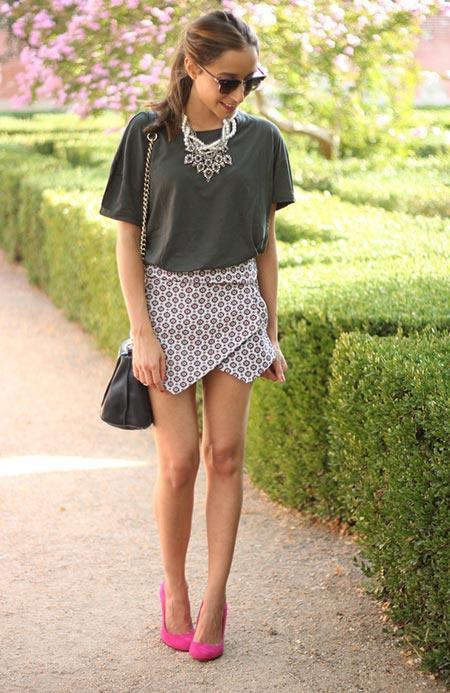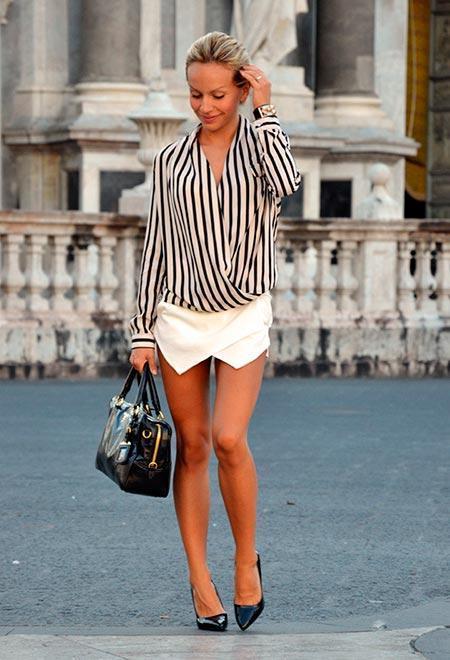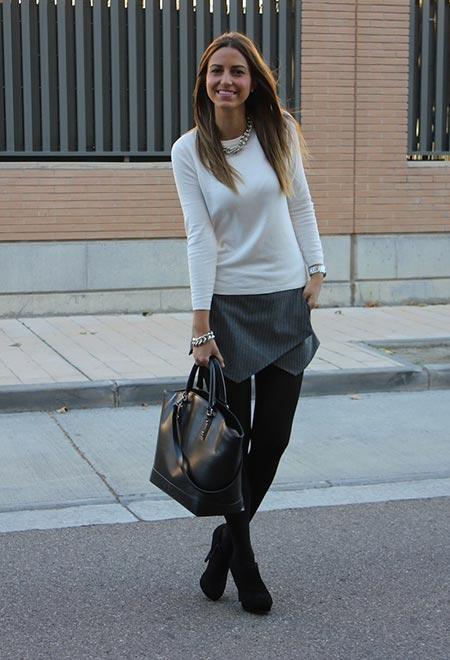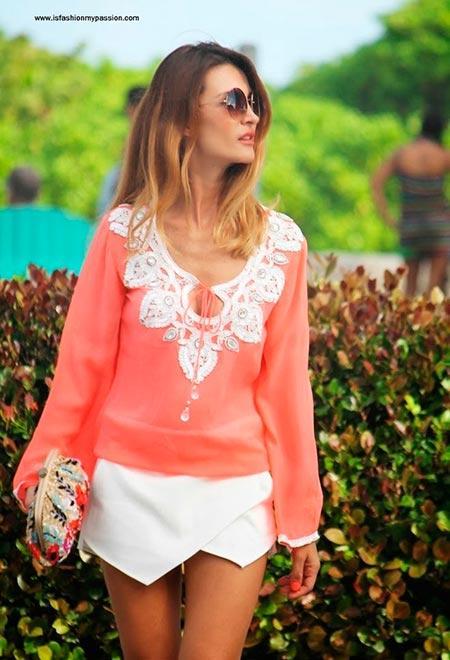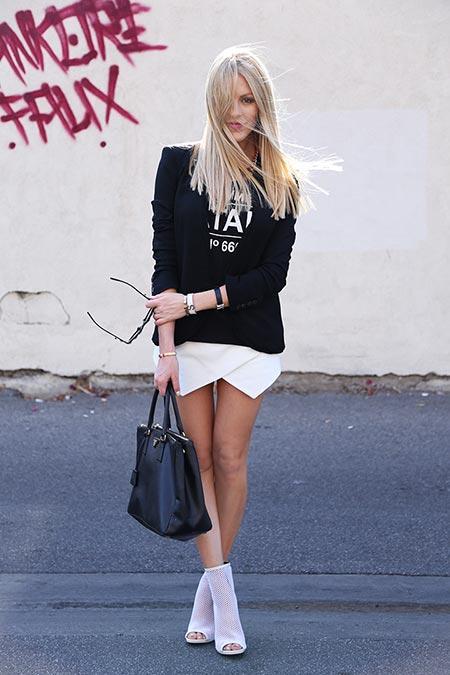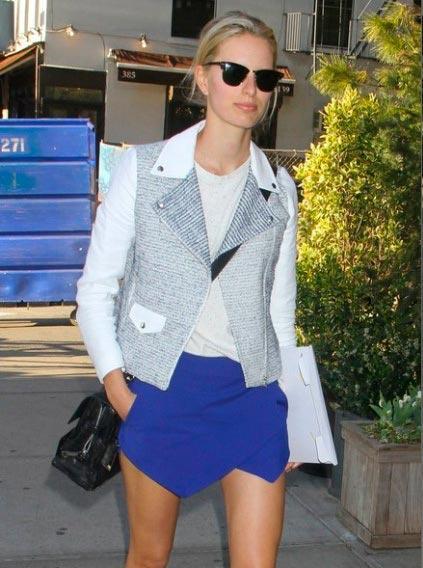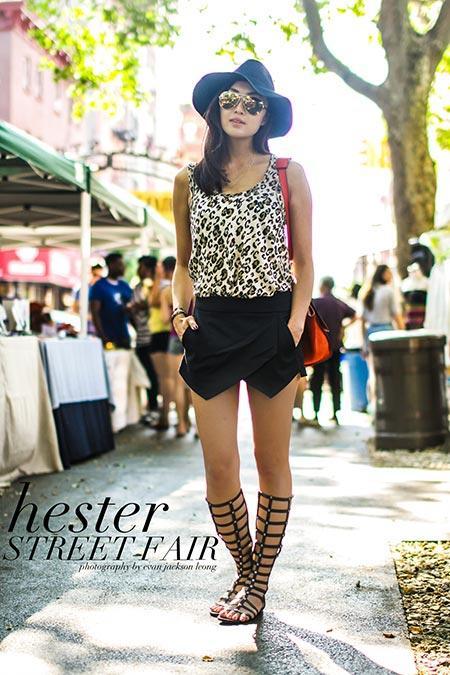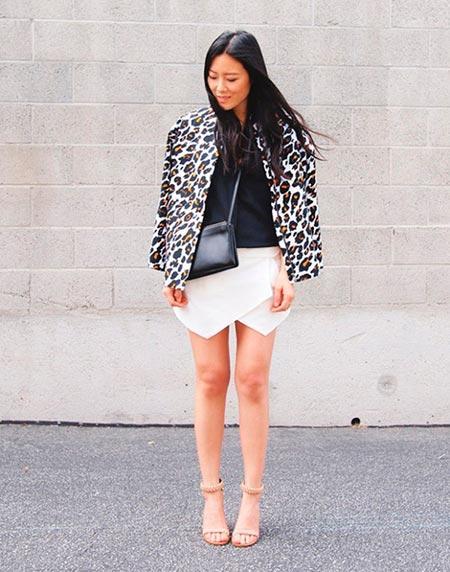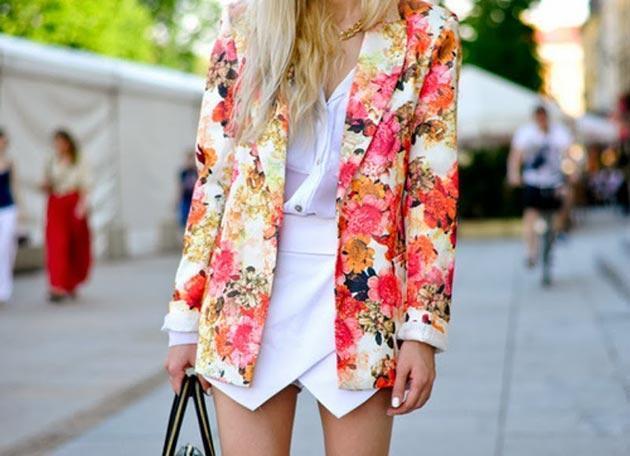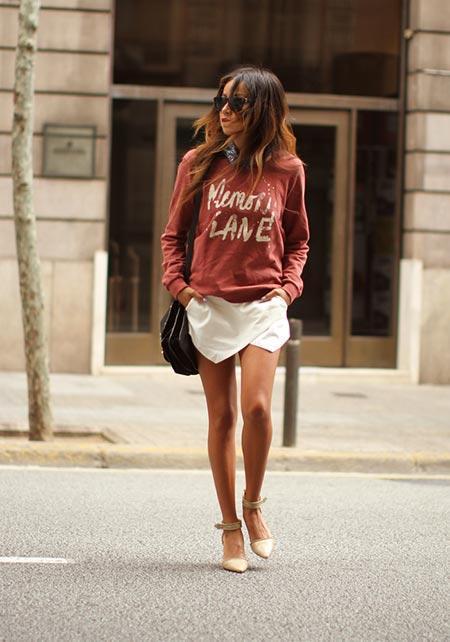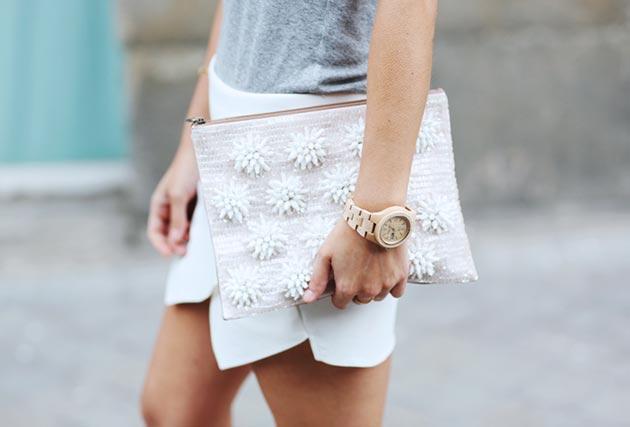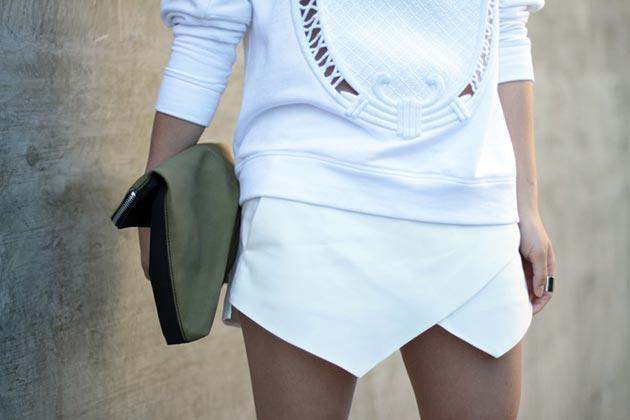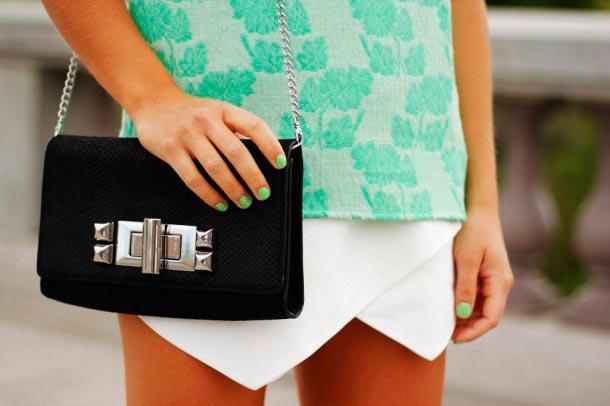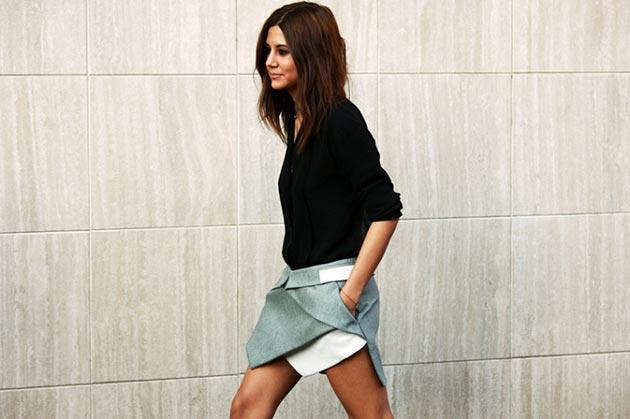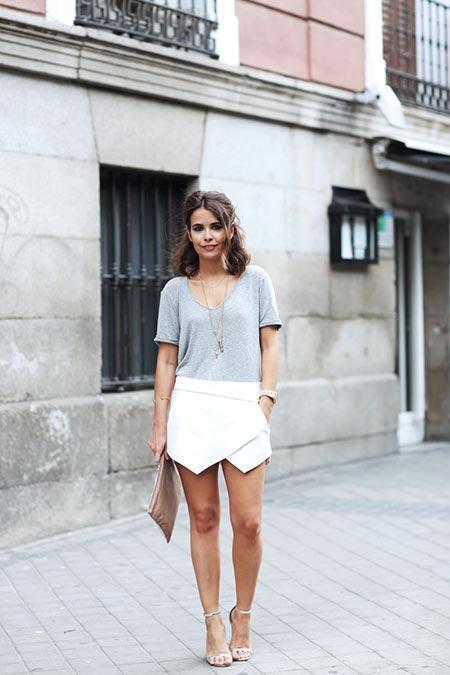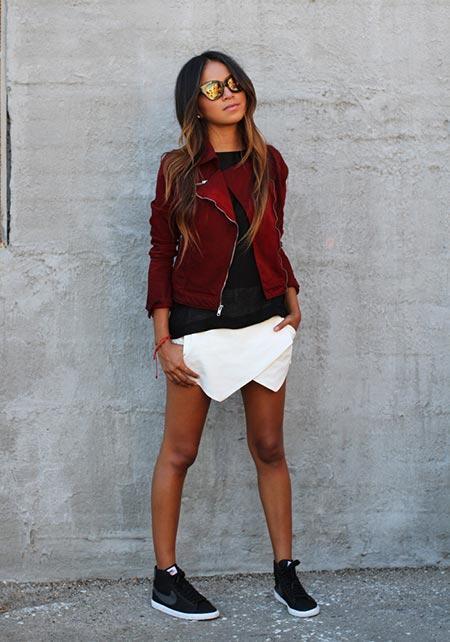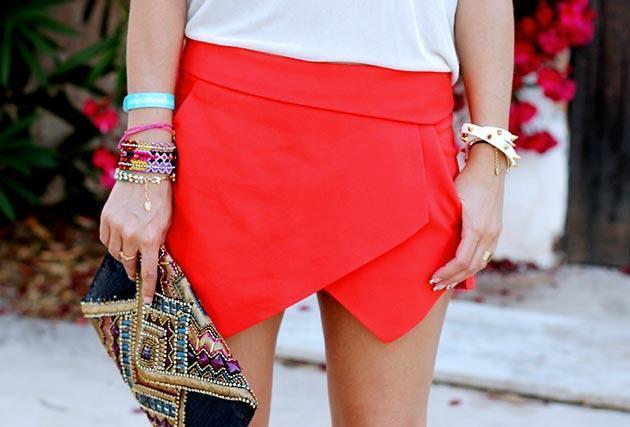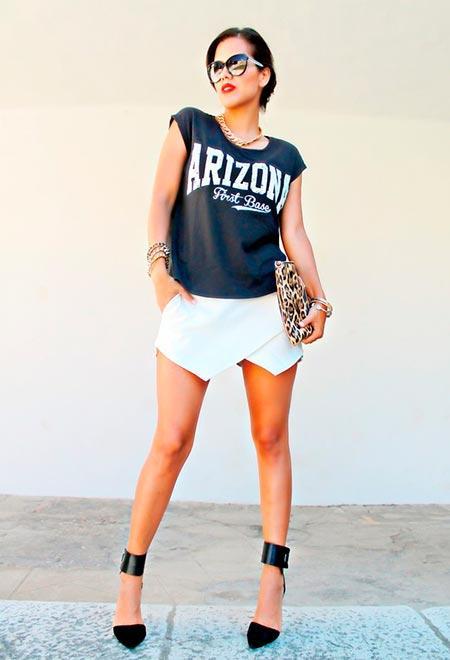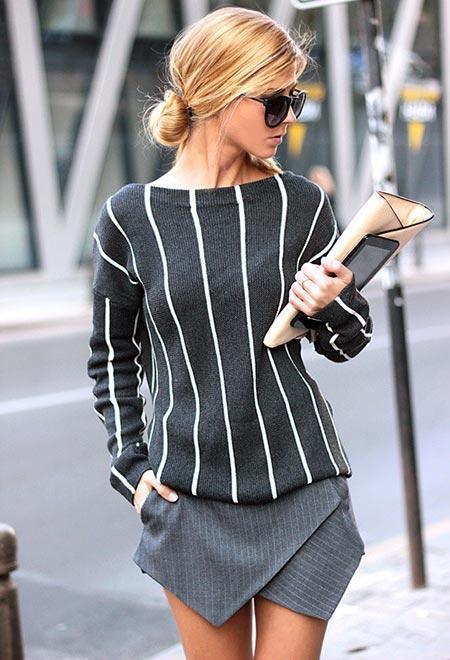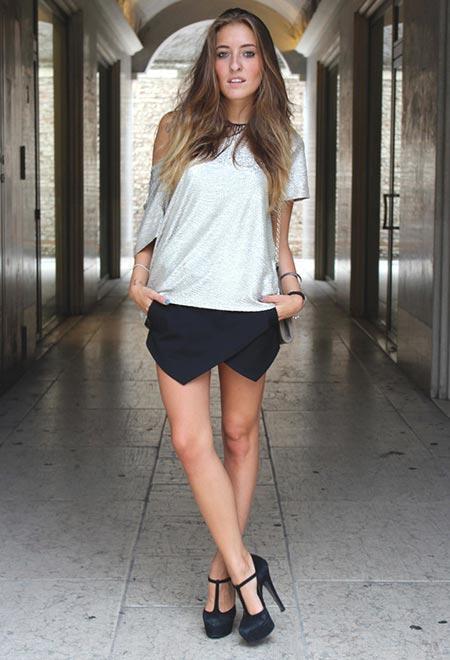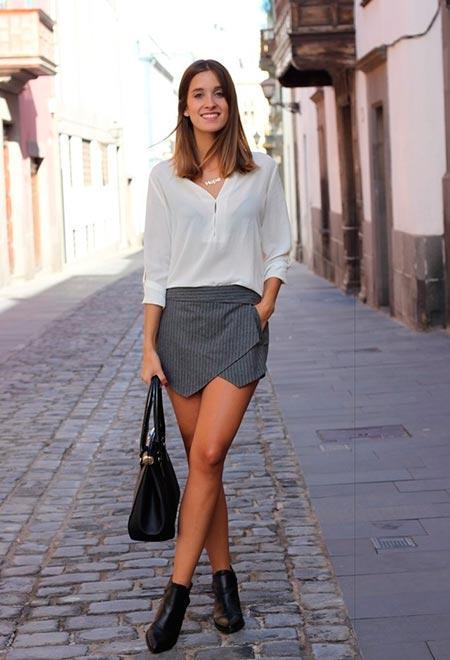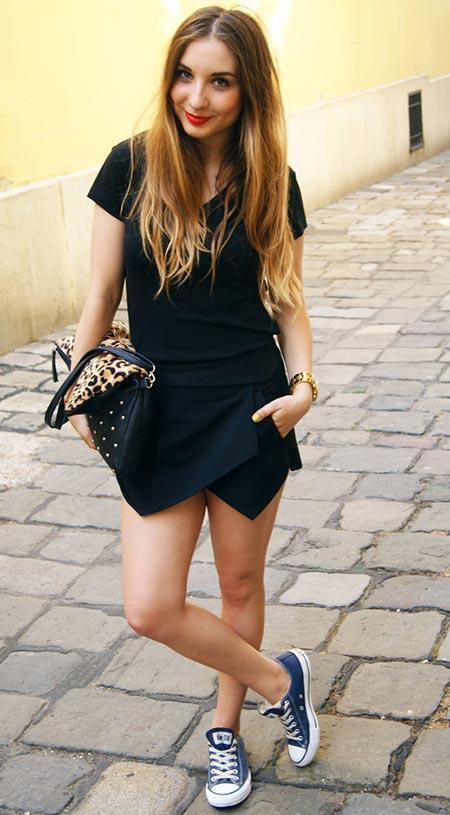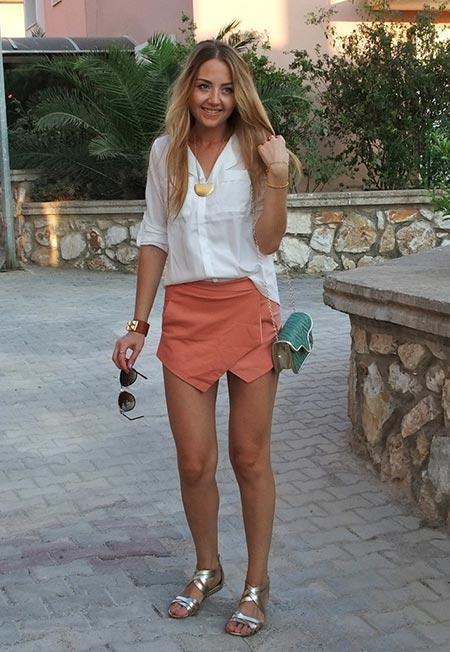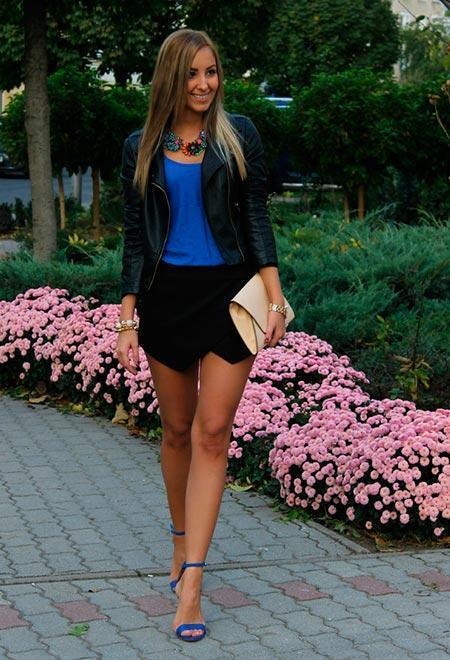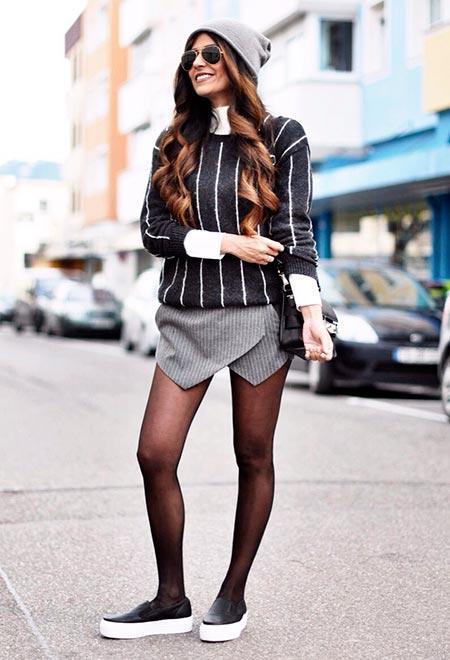 See also: Best Clothing Pieces to Slim Down Your Curves
Ways of Making Your Little Black Dress Look Chicer