Stylish Ways to Wear a Scarf
|
A scarf is something every woman must have! May it be for sun protection during the summer, or for additional warmth during the winter, scarves are handy fashion accessories. They come in all colors, wide range of materials, and in many different sizes, so surely you can find something which would complement your existing wardrobe. I've worn my scarves in several styles, and here are some ways on how you can wear yours!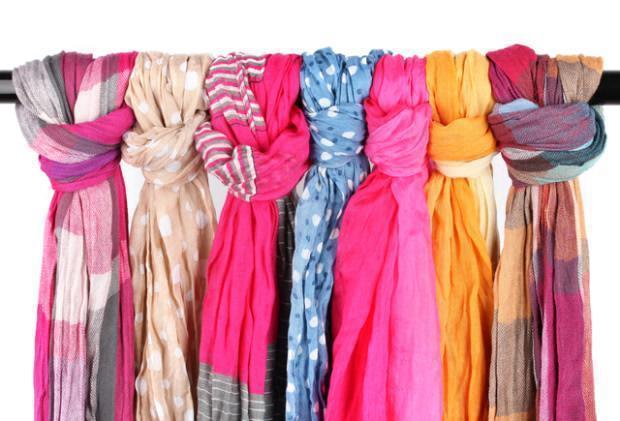 Square, silken scarves can be worn in a simple knot around your neck to act as a kind of a bow or an accent. This can be done over a blouse or a button-up shirt.
If you have a bigger square scarf, you can use it as a top by tying two ends around your neck and the other two ends around your waist. It will have a halter-like appearance and will leave your back bare, so wear an adhesive bra or a stylish piece underneath.
You can use your bigger scarves as beach cover ups! Wrap it like a tube top, or wrap it around yourself, then take the two ends and overlap them on your chest and then tie it around your neck.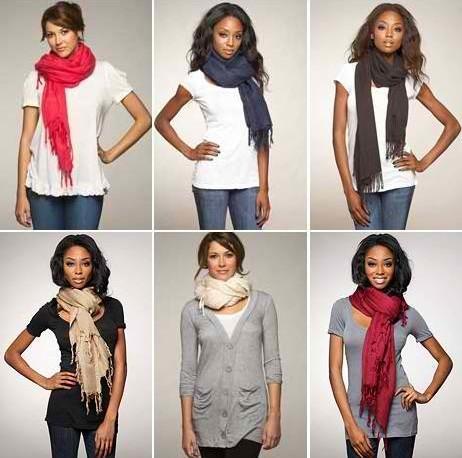 Wearing your scarf as a headgear is also a great way to spice up your look. This would take a little practice and some bobby pins here and there, but draping it over your head and securing it with pins would make a fresh change to your look.
Tie it in a simple knot in front of your chest to provide some warmth in the winter. It adds a certain medieval feel to your look when you do it this way. Drape your scarf around your neck and let the ends fall in front of your chest. Take both sections and wrap it in a single knot. You should do this with a scarf that isn't too bulky.
Experiment with the knots and use safety pins when you must when it comes to wearing your scarf as a makeshift dress or top. There are a lot of ways to modify your look with scarves!