Celebrate Your Sweet 16 Birthday Like a Celebrity
|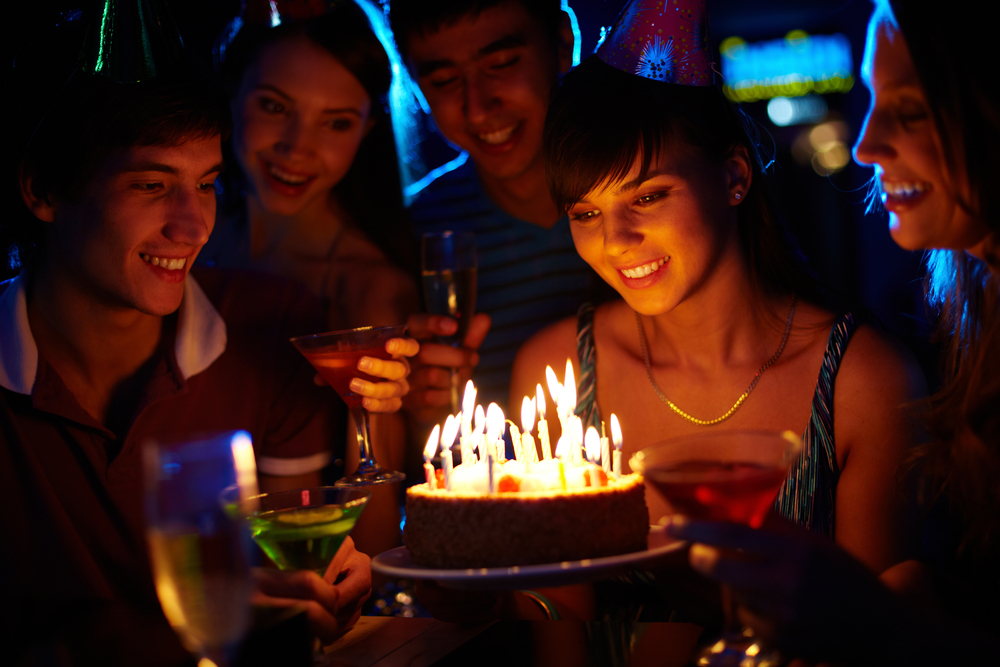 MTV's hit reality series My Super Sweet 16 hit television screens in 20015. Each hour-long episode brought viewers through a behind the scenes look at the lives of well-off adolescents and the hardships they faced when trying to throw the largest party in the land. Not only did My Super Sweet 16 give the unknown wealthy their five minutes of fame, but it also featured a number of celebrity's bashes as well, including the likes of (Lil) Bow Wow, Sean Kingston, Aly and AJ, Chris Brown, Soulja Boy and Teyana Taylor. Although My Super Sweet 16 ended in 2008, it leads the way for a number of spin-offs including My Super Swag 18, My Super Sweet 21, Exiled, and My Super Psycho Sweet 16: a movie.
Of course, MTV featured the most over the top sweet 16 parties of 2006-2008, but what about the biggest birthday bashes since the series' end? The Lionesse team got to work, anxious to find out, and it seems there have been more than a few beyond-big sweet 16 parties. However, the team came to the unanimous decision that Kylie Jenner and her team of Kardashian sisters threw her the most over the top sweet 16! It is reported that Kylie's bash cost… wait for it… nothing! Kylie's bash, which was held at the AT&T center in downtown Los Angeles, California, hosted upwards of 150 party guests to celebrate with her, each guest receiving gift bags worth over $1,000! As any over the top sweet 16 should, Kylie's party included surprise performances by Drake and Big Sean!
You may be wondering, how exactly the Kardashian-Jenner clan managed to gather $150,000 of party favors, and the entertainment of top performers at absolutely no cost. According to NY Daily News, Kris e-mailed numerous local, luxurious businesses, asking if they would contribute party favors for Kylie's bash, of course promising that in exchange for the gifts, some pretty priceless publicity. Nice job Kris! For those of you wondering what made up the teen's over the top, $1K gift bag, here are few just a few things that were included: highly sought after Audiovox 808 headphones, a certificate redeemable for a single Triangle bikini, a pair of Arthur George socks, Cover FX primer, and of course some Kardashian cosmetics.
Okay, so Kendal's sweet 16 bash was certainly one for the books, but what may often go unseen about the teen's party was the amount of attention, time and planning that went into Kendal's final event. Let's be honest: throwing a sweet 16 birthday party can be pretty hard! Luckily, the remainder of the article includes a few tips and tricks to help ensure the next sweet 16 party you throw will run just as smooth as Kendal's did!
Decisions, Decisions
There are a few very important decisions that should be made about the party well before invitations get stuffed into their envelopes. Most important, the time, date and venue all need to be set in stone, simply because you need all of this information for the invitation! Also, it is a good idea to have a pretty solid idea of what the theme is going to be, this way the invitation can indicate the theme to the invitees which will also suggest the type of dress code permitted.
RSVP Deadline
It is curtail that you give those invited a specific amount of time to respond to the invitation, this way people actually remember to respond. Once you know how many people are planning to show up, you can use the headcount to estimate how much cake, drinks and appetizers are needed, as well as how many chairs and tales should be set up, and what kinds of games and activates to play (if any at all)
Show Thanks
One way to show thanks for the party-goers company and celebration is to send them home with appropriately themed party favors. Beyond party favors, is it still highly chivalrous to send out thank you cards within a few days of the party.