Easy Home Workout Tips
|
Sound mind in sound body, they say. And you can get "the sound body" without going to gym or hiring personal trainers. Make your home your gym and become your own trainer (you'll save both money and time!). This easy home workout tips will help you to get the results (and the body!) that you want.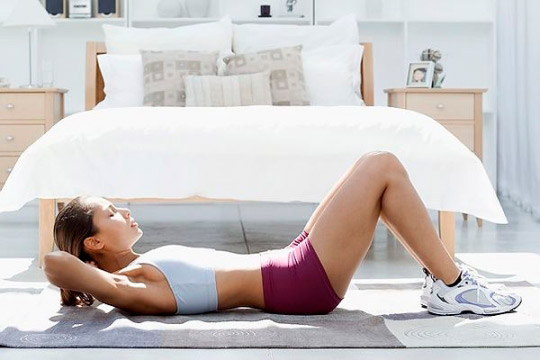 Follow a schedule
Just like anything else, exercising needs to be carefully organized and done systematically if you want to achieve any result. So before starting anything, make sure you have a clear plan of what you are going to do and why.
Find the right place
First of all, the room you are going to exercise has to be spacious, so you will be able not only to exercise freely, but keep your exercising equipment there as well (for the, you know, creation of motivating atmosphere!).
Find the right equipment and clothes
Depending on what your exercising is mainly going to focus on (if on anything in particular), you need different sorts of exercising equipments: a mat, a treadmill, an exercise bike, a rope for jumping, etc. Also, choose clothes which will be comfortable and appropriate for the exercises you are doing.
Find the right music
Finding the right type of music for exercising can make the process a whole lot easier and more fun. Choose songs that are energizing, stimulating  and motivating (like a song that start with lines such as "You can be the greatest, you can be the best!" Thanks Danny!) .
Find an exercise partner
Some people prefer to train alone, others need the motivation and the support their exercising partner has to offer. We feel that training with partner is the best, because there's somebody to share some laughs with, to seek advice from or just simply compete with!
So get those mats out, find the right workout video on the internet (there're thousands of them!) and get down to work. Excuses like "I don't have time", "I don't think it's going to change anything", "I better do something else instead" are not accepted.
See also: Ways to Reduce Body Fat Quickly