Home Decorating Rules You Can Break
|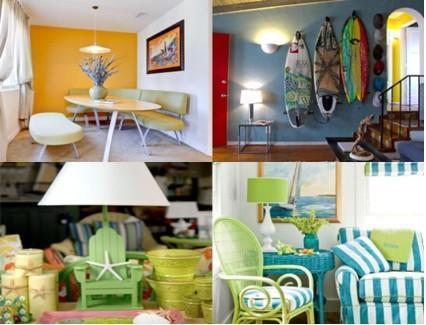 Home decorating is a very serious endeavor and we love how our little home decorating projects improve the overall feel and comfort of our homes! If you too are decorating your home and want to try out something new and fresh, perhaps you can try what we do and break a few home decorating rules. After all, home decorating should be fun and there shouldn't be any rules when it comes to style!
Rule to break: Separate spaces always require separate furnishings and themes.
Why break it: It is not at all a bad thing to use the same theme and furnishings in separate rooms. The ever-stylish Jennifer Aniston broke this rule in her new Bel-Air home and it looks divine. When you use the same themes and furnishings in separate spaces, you come up with a cozier design and you make better use of the space. Besides, this prevents you from having several styles that clash the overall look of your home.
Rule to break: An all-white color theme is cold and uninviting.
Why break it: It is perfectly okay to have an all-white room that looks clean, crisp, and fresh. However, to avoid that hospital atmosphere, you will want to play with textures. To avoid that monotone look to an all-white room, you will want to have some silks, cotton, and wools in different textures and patterns.
Rule to break: You cannot use printed linens with printed walls because they give off a cramped feel.
Why break it: This is just a no-no if you do not know how to work with prints. It is perfectly okay to use printed linens in rooms with printed walls as long as you do not stuff the room with too many and too large furnishings. When you choose furnishings, make sure you get them in neutral hues so that the linens and walls can take center stage and the room doesn't feel cramped.
Decorating the home should be a pleasure and not a burden. Take it from us and break a few rules so that you can have a simple home makeover that looks like it cost the earth. Just make sure you take these into consideration, so that your home could look smashing and brand-new!