How to Store Shoes in a Small Space
|
Having a smaller space does not mean that you have to give up the things you love. Especially if we start talking about shoes, you know for a fact that you just won't be able to get enough of them, no matter how scarce your living space may be. Here are a few places where you can keep your shoes if you only have a small space to work with: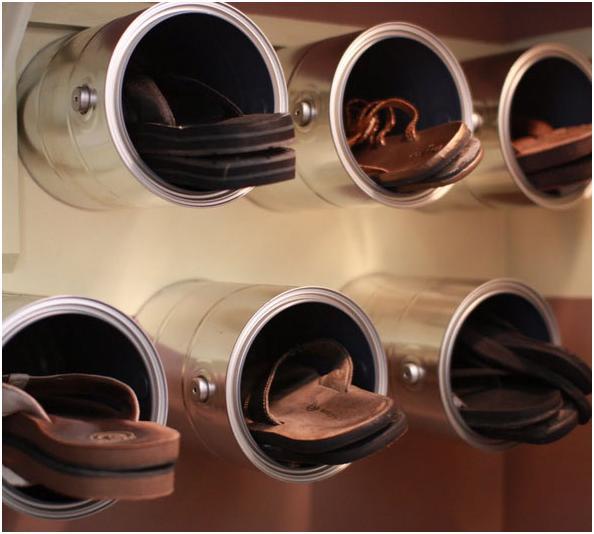 Under the Bedskirts. Those over-the-door shoe pouch organizers do not necessarily have to be hung behind your door. You can also try attaching it under the bedskirt, helping you organize your shoes while keeping them out of sight.
Wall Moldings. Have your own shoe display by hanging shoes on the moldings around your walls. This does not only help you save on space, but it also accessorizes your home the most interesting way possible.
Coat Racks. Just because they're made for coats does not mean that it's all they can be used for. Hang coat racks strategically on bare walls and use them to hang your shoes.
Old Ladder. Another innovative idea, you can let an old ladder lean against the wall. This would be the perfect place for you to hang heeled shoes on, with the added bonus of having an interesting conversation piece when you have people visiting.
Buckets. Having your shoes laid out side by side on a rack does take up more space than necessary. But putting them in buckets would allow you to store a bunch of pairs while using up so little space.
Towel Rails. You can also use towel rails to hang your shoes on. Just have those rails lined up on the walls, and you'll find yourself having place for all your shoes on the wall, and the rest of your stuff with the remaining floor space.
Storage Ottoman. Using furniture as extra storage space is always a brilliant idea. An ottoman would be perfect for this cause.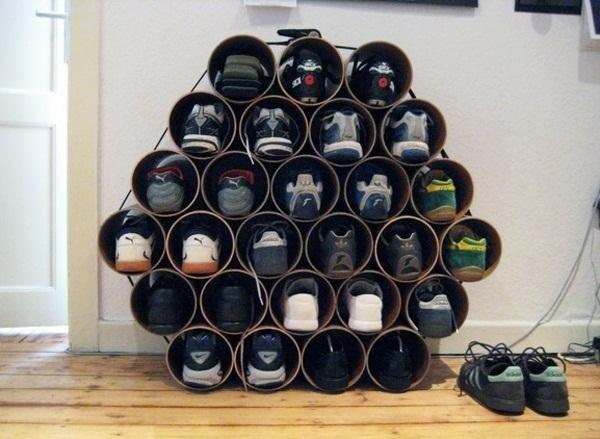 Just explore those little spaces around your room or home, and look around at the other stuff that you have. With a little ingenuity, you could find amazing ways to store those shoes no matter how little space you have.